Q: Your name?
A: Jennifer Newton

Q: At what school do you work?
A: California State University, Long Beach

Q: What is your role?
A: Business, advertising and public relations adviser for BeachMedia, publishing the Daily Forty-Niner

Q: How long have you been in student media?
A: Five years (OMG I had to do the math and can't believe it's been that long!!)

Q: What are you most excited to work on this year at your student media organization?
A: Our business team has so many great ideas for spring 2023 and beyond … most of which they came up with at, or were inspired by, the CMBAM Conference in October. A few to mention: We are developing a student discount coupon book presented by Beach Media. We'll be hosting a bingo night sponsored by the Daily Forty-Niner at our campus bar (which just reopened after two years). We've been working with Beach Building Services to get our publications added to all the campus information kiosks. We got a new distribution golf cart (our last one was a death trap, lol)! We created a brand identity for the business team that encompasses all our publications but helps us stand out at the same time — Beach Media. And we're already starting to plan a big Beach Fest event for the fall (shout out to CSUF for the idea). I'm also so excited to have our CSULB team and CSUF's team supporting each other. We invited the CSUF Daily Titan team up to visit us in the fall, and we'll be going down to visit them in the spring. It's great for the students to be able to talk to their counterpart at another school to help with ideas, problem solving and just making new friends! (I guess I'm excited for a lot, lol.)

Q: What's a fun fact about you?
A: I never intended to be a teacher; I've always been a professional PR person. I kind of fell into this role … and I love it so much. It's the best job I've ever had! Oh, and I also have a side hustle of restoring vintage wedding dresses and accessories (1907Bridal.com).

Q: What's something in student media you wish you could learn more about?
A: This isn't super student media specific, but time management. Now that we've grown our business team to truly support many different business areas, we all get a bit overwhelmed. So, I'd love to learn about how other schools manage their projects/time, what task management systems they use, how they organize their workflow, etc.
Q: What's your favorite place you've ever visited, and if you could travel anywhere, where would you go?
A: I really want to go to Wyoming/Montana/Colorado area. I want to see nature and experience tons of space. (I've lived in crowded cities my whole life.) My favorite place to visit is at the end of each semester I take a solo trip to Desert Hot Springs / Palm Springs for two days to decompress. And it is magical!

Have a question for Jennifer? Reach out at [email protected]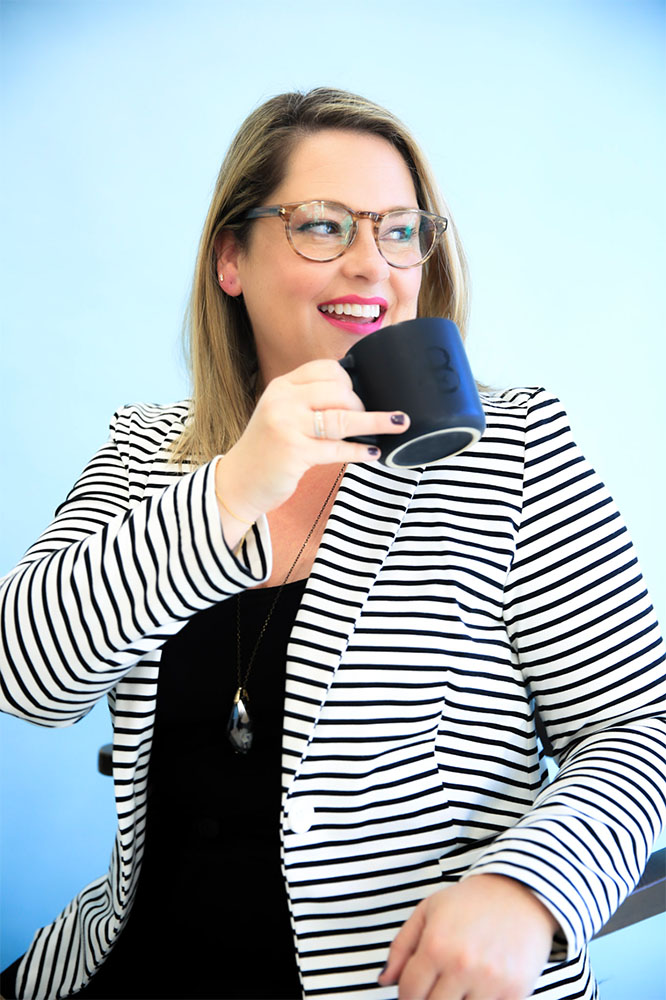 Is there a CMBAM member at your school we should feature on Meet a Member Monday? Share your suggestion with Julie Salter, Awards & Member Recognition Director, at [email protected] or Sam Oldenburg, Communications Director, at [email protected]