Q: Your name?
A: Allen Vaughan

Q: At what school do you work?
A: University of Nebraska

Q: What is your role?
A: Daily Nebraskan General Manager

Q: How long have you been in student media?
A: I've been in student media for 3 years

Q: What are you most excited to work on this year at your student media organization?
A: I am most excited to see what our students do on social media, particularly Instagram and TikTok

Q: What's a fun fact about you?
A: I'm obsessed with the St. Louis Cardinals and fantasy baseball

Q: What's something in student media you wish you could learn more about?
A: I love learning about the history of other college media programs and I love to see who has transformed their businesses into digital winners. The stories are the best and I want to know them all!
Q: What's your favorite place you've ever visited, and if you could travel anywhere, where would you go?
A: The older I get, it's more about the journey and the people I'm with. But it's hard to top lying on a beach with a good book, a good drink(s) and some quiet. Something tropical, please!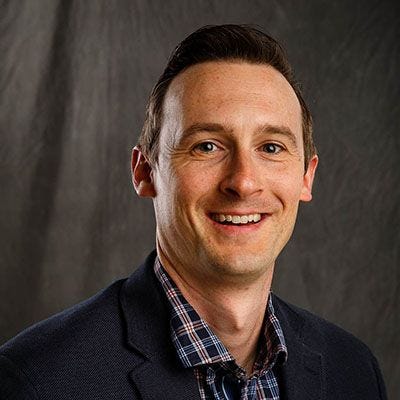 Is there a CMBAM member at your school we should feature on Meet a Member Monday? Share your suggestion with Julie Salter, Awards & Member Recognition Director, at awards@cmbam.org or Sam Oldenburg, Communications Director, at communications@cmbam.org