2022 Minneapolis Convention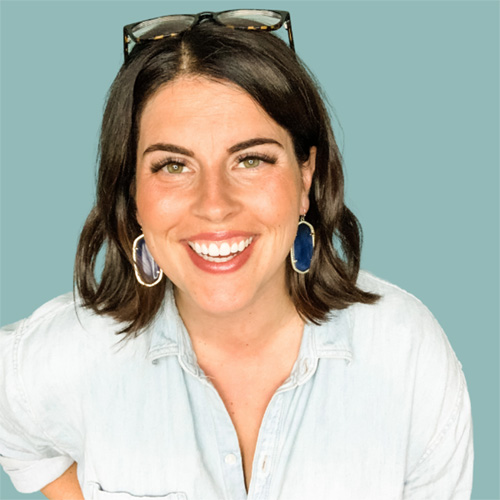 Alexandra Young has more than 14 years of experience working with organizations to develop both leaders and teams. Alex empowers leaders to grow in their development while focusing on leading from the heart and engaging their teams. Alex understands the big-picture perspective and has the listening skills to adapt her approach where necessary. Alex received her undergraduate degree in journalism and mass communications from the University of South Carolina and her law degree from the University of St. Thomas School of Law in Minneapolis. She lives in Minnesota with her husband, two boys, and their big Mack, a one and a half year old, 115 pound newfypoo (newfoundland / poodle mix). Alex is a lifelong learner who often has her nose in a book or her hands in the dirt in her garden. You can connect with her on LinkedIn or TikTok.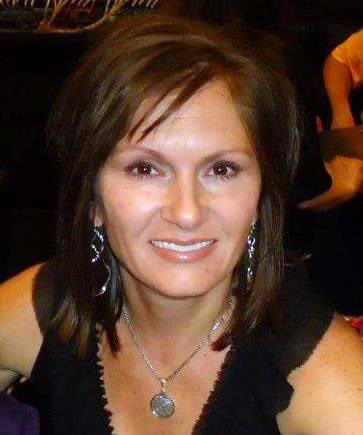 Brenda Shearer has worked in media for more than 25 years – 17 of those years as an account executive for Star Tribune. In her current role, she works with mid-sized companies to drive their ROI using strategic, comprehensive media tactics.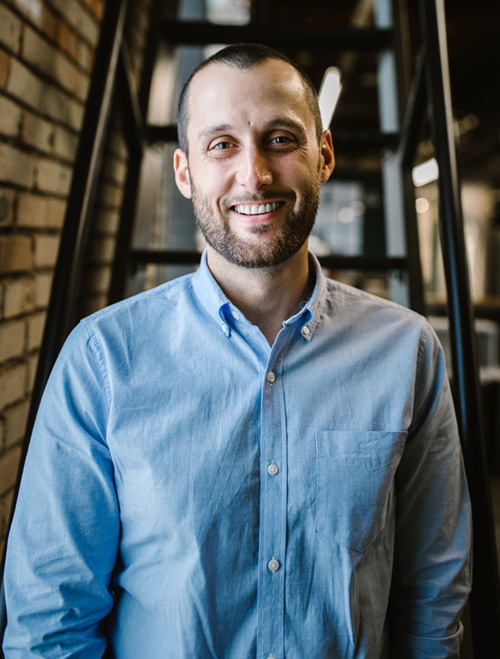 Bryce Evans is the founder and CEO of Far & Sure Creative Solutions, an independent content agency focused on utilizing the art of storytelling to develop greater understanding between people—the very basis for resolving conflict, finding solutions and uniting communities together. An experienced media executive, Bryce has concepted and launched brands; built and led editorial, creative, marketing, and events teams; and developed and run a training organization. An award-winning journalist, he has also served as the lead editor of and authored work in dozens of national and regional publications. As a speaker, Bryce has delivered opening and closing keynotes at various events, as well as served as both an onsite MC and on-air host for various in-person, hybrid, virtual and multimedia programs.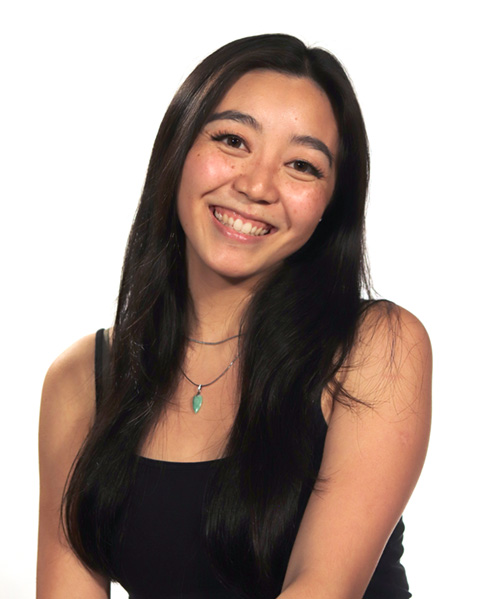 Chloe Lau is the director of marketing at the Daily Titan at California State University Fullerton. She has previously worked as a sales account executive for two semesters, a marketing coordinator her third semester, and now she is working her fourth semester at DT. She is a fourth year communications, advertising major and marketing minor graduating in May 2023. Outside of working for DT, Chloe is CSUF's Advertising Club's secretary and is interested in learning more about experiential advertising and advertising strategy. After college, Chloe hopes to experience agency life as well as working in the cosmetics or tech industry. Connect with her on LinkedIn.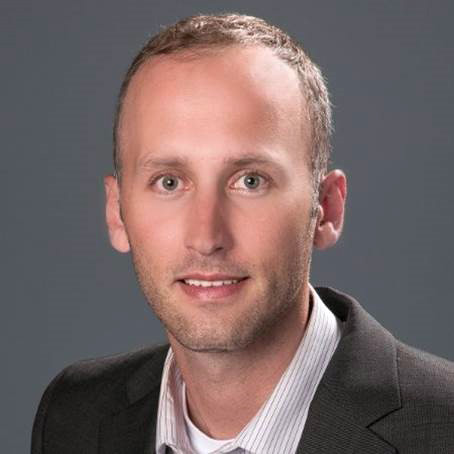 Erik Bohnhoff has worked in sales and marketing at the Star Tribune for over 11 years. In his current role as director of advertising he leads a team of account executives who work with customers to maximize their marketing campaigns using Star Tribune's robust digital, print and event portfolio.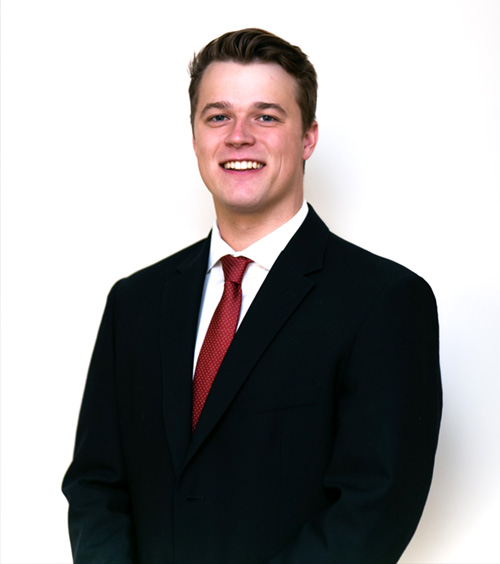 Iain Smith is the Advertising Manager for Gonzaga University's newspaper, The Gonzaga Bulletin. He is a  senior studying business administration with concentrations in economics and finance, while also working toward earning a M.A. in organizational leadership from Gonzaga University. Outside of his work with The Gonzaga Bulletin, he enjoys playing men's club soccer at Gonzaga, as well as spending time with friends and family.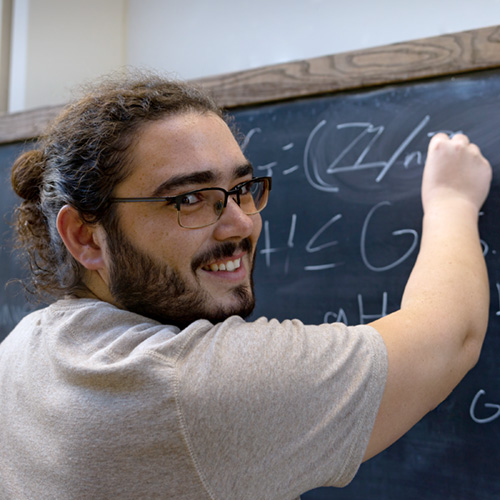 Jacob Mitchell is the Distribution Analyst for California State University Long Beach's Beach Media, the overarching publisher for the Daily Forty-Niner, DIG MAG and DÌG en Español. A fourth year mathematics and statistics major, Jacob has worked for Beach Media for a year and half providing up to date statistics on publication impressions, views, pick-ups and everything in between. He has helped boost publication pick-up rates using Bayesian modeling to predict the ongoing success of publication paper boxes. Additionally he has developed baseline statistics for Beach Media's three publications' online presences in an effort to expand their online readership in a more web-centric era of media consumption.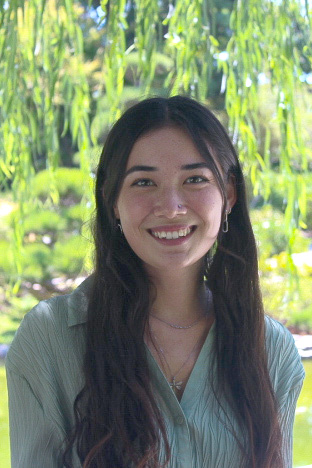 Jasmine Lee is a fourth year student at California State University Long Beach with a major in studio art and a minor in graphic design. She says that working with her peers through Beach Media and the Daily Forty-Niner has been an amazing opportunity, and she hope to continue with a career in design after graduation.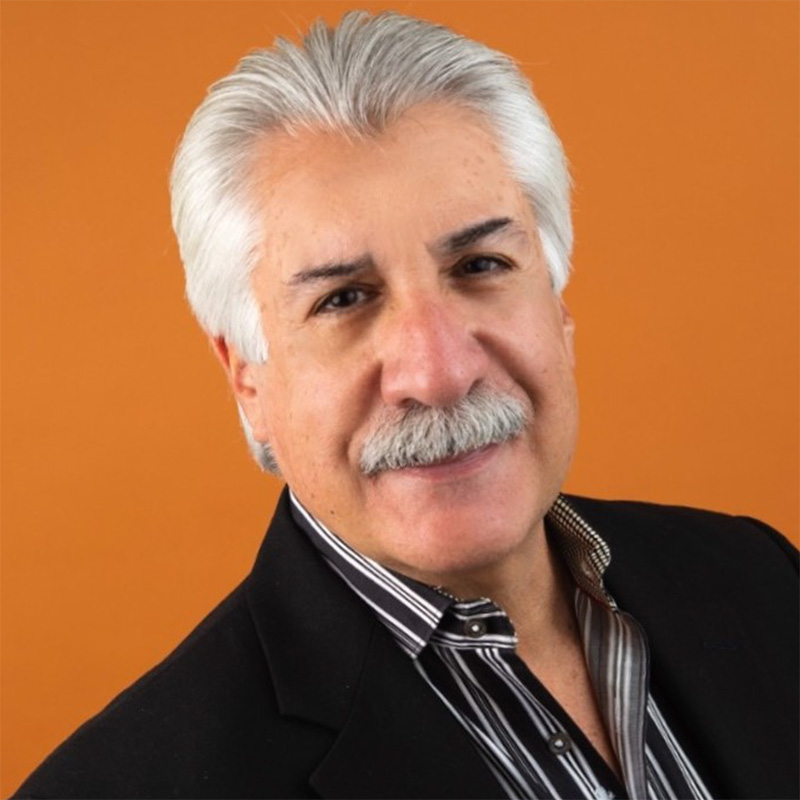 Jeff Litt has a BA in journalism from the University of Minnesota and an MBA in marketing from the University of St. Thomas. He was a sales manager at the Minnesota Daily. Jeff has held various leadership positions at organizations including KDWB FM, Cities 97 FM, Twin Cities Reader, WCCO Radio and Mall of America. Jeff is currently an account executive at Star Tribune where he sells print and digital solutions to new and existing clients.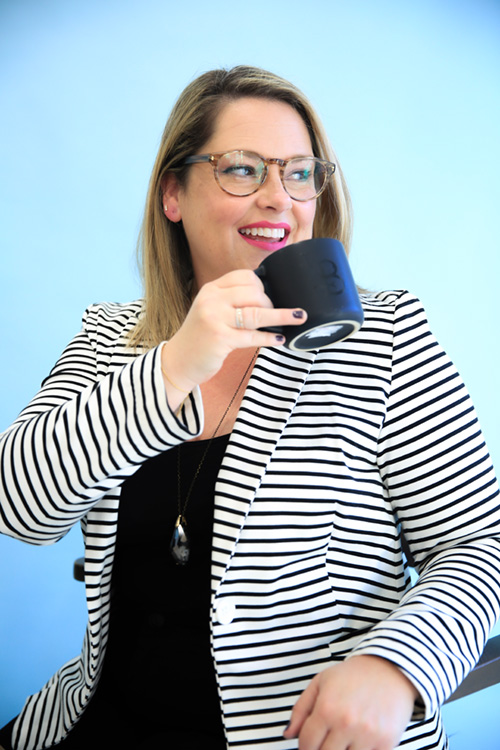 Jennifer Newton is a seasoned public relations professional specializing in digital media and strategic communications. Throughout her career, Newton has worked with and for notable clients such as Murad Skincare, Michael Stars, Mazda, Nissan, the American Cancer Society and Hill + Knowlton. At California State University Long Beach, Newton teaches JOUR 470 Digital Tools for Public Relations and JOUR 425 The Business of Journalism. She also serves as an academic adviser for the Department of Journalism & Public Relations, and the business, advertising and public relations adviser for BeachMedia, publishing the Daily Forty-Niner, DIG MAG and DÍG en Español. You can find Newton on Instagram and Twitter, @ProfNewtonLB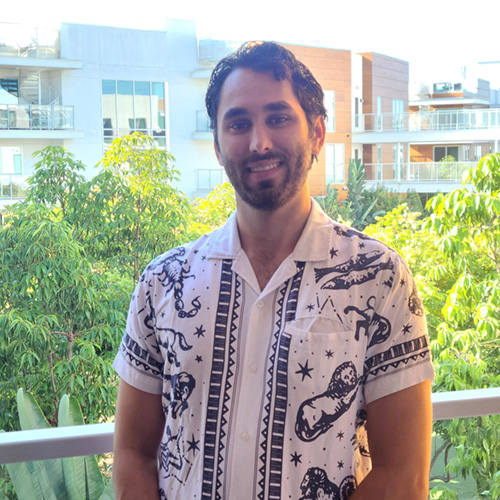 As the distribution manager for Beach Media, Jesse has varied media experience to pull from. He began his career as a local artist in Orange County, California, also acting as a manager, producer, and promoter for the local music scene. He began low level positions at Alternative Tentacles Records and Fat Wreck Chords, two of the most influential independent music labels on the west coast, eventually working up to media manager and distribution manager positions. His first jump into news media came while reporting for the Coast Report, where he built interviewing and editing skills around his blooming interest of global events. Building upon his media knowledge, he was brought on to the California State Fair public relations team for his experience in event planning and customer service. Jesse has utilized years of public relations skills to tackle questions of circulation and brand awareness at Beach Media.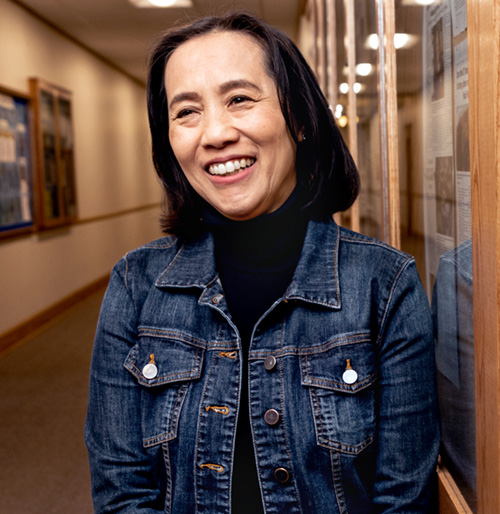 Joanne Shiosaki has been the director of Gonzaga Student Media since 1994. Her hometown is Spokane, Washington, and she has a bachelor's degree in business administration and a master's degree in organizational leadership. Previously, Joanne worked as marketing and advertising director for Omni Restaurants Inc. Joanne is also the owner of the keyboard cat video meme that had more than 65 million views on YouTube.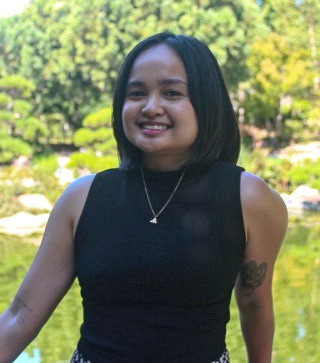 Kaitlyn Rowell is the PR and Promotional Manager for the Daily Forty-Niner, California State University Long Beach's student run newspaper. Previously she worked alongside her co-presenter Kristina on their social media team to help strengthen their publications presence online and is currently interning as the Journalism and Public Relations department's social media Facebook manager. Kaitlyn is a fourth year Public Relations major at the university and is expected to graduate this upcoming spring semester and is excited to enter the world of PR. Learn more about her and her role both in the newsroom and on the business team during her panel with Kristina Agresta. Find her on Instagram @kt.rowell.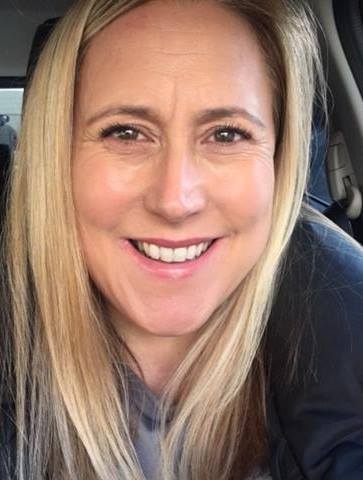 Katherine Ross is the Director of Sales and Marketing of The Daily Pennsylvanian at the University of Pennsylvania in Philadelphia. Katherine has built a career in student media advising business staff at The Daily Pennsylvanian for more than 27 years. Katheirne has been on the CMBAM board three different times over the past two and a half decades and is looking forward to meeting all convention attendees in Minneapolis!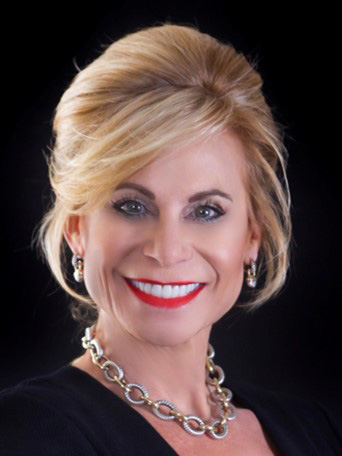 For over 28 years, Kelly has assisted companies to increase sales and revenue in all facets of business.  In her career, she has enjoyed positions in sales, marketing and management and has been a partner at an advertising agency focusing on small business development. In 1993, she founded ProMax Training & Consulting, Inc. ProMax develops practical, customized solutions that help companies retain, develop and align talent with business strategies. She has authored over 50 training programs, has customized materials for hundreds of companies, and has helped over 200,000 ProMax alumni increase their success. Kelly is known for her ability to combine a dynamic presentation and lively interaction with the necessary information and tools to achieve the desired results. Kelly understands the challenges and opportunities that exist in today's competitive and complex environment.  With this knowledge, she prepares and shares practical techniques that can be put-to-work immediately for increased success. Kelly's educational background includes an advertising, marketing and business degree from the University of Nebraska, as well as a graphic design degree from Platt College.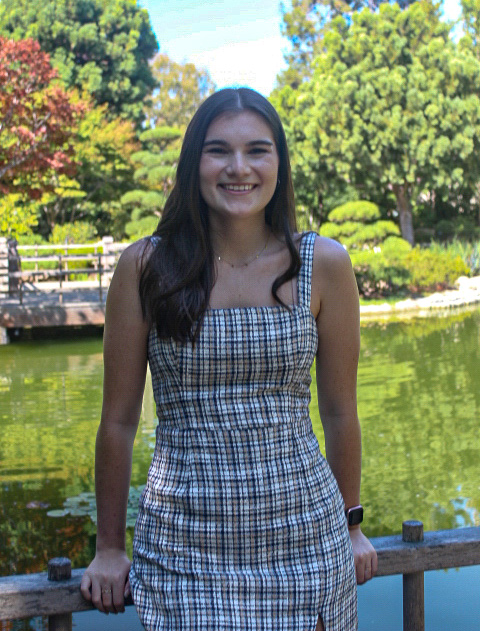 Kristina Agresta is the Managing Editor at California State University Long Beach's newspaper the Daily Forty-Niner. Previously the social media editor and with an interest in PR, she brings an analytical business lens to her editorial team. Outside of the Daily49er, Kristina is the EIC of a female-led motorsport publication, Along the Racing Line, working with writers from around the world and constantly finding ways to promote the start-up group. Hear more about her unique role in the newsroom along with Kaitlyn Rowell at their panel and find Kristina on Twitter as @agrestap1.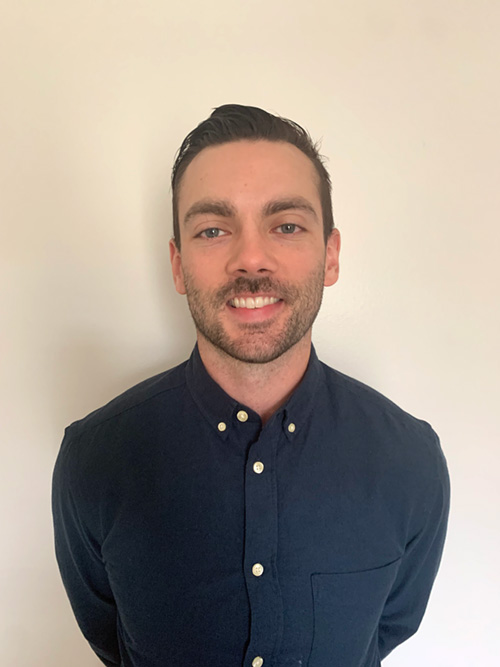 Matt St. Anthony has worked in advertising sales at the Star Tribune for seven years. In his current role he works with local companies across multiple industries including manufacturing, grocery and financial services to support their marketing and recruitment initiatives.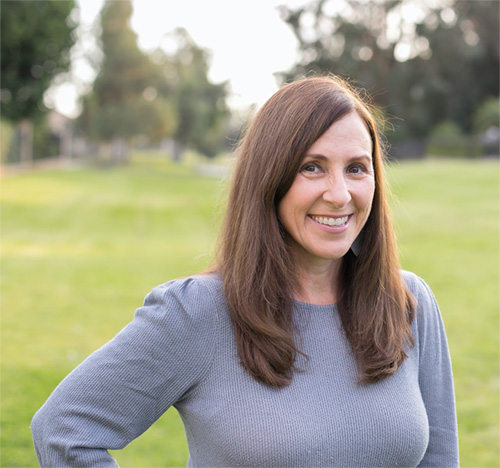 Michelle Kurland has been a lecturer at California State University, Fullerton since 2005 and has more than 30 years of experience in the communications industry. She teaches courses related to sales and advertising and serves as the advertising faculty adviser for the student-run Daily Titan. She is the recent recipient of the 2022 Distinguished Full-Time Faculty Member award for the Department of Communications. Michelle formerly was a vice president with Porter Novelli Los Angeles, a global, marketing-based communications agency where she worked for such clients as Rolls Royce, Nissan, McDonald's, Oral-B and the State of California. Prior to her work at Porter Novelli, Michelle worked in the sales promotion division of Nordstrom Orange County. You can connect with her on LinkedIn.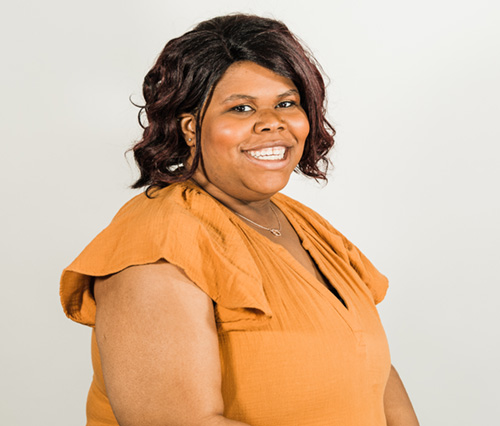 Monica was the business manager at the Tarrant County Collegian. While there, she tripled revenue while overseeing business, operations, and marketing. Since joining Flytedesk three years ago, she has made it her mission to educate student media offices on making more money with minimal staff. Ask her about starting an email newsletter or growing your subscribers.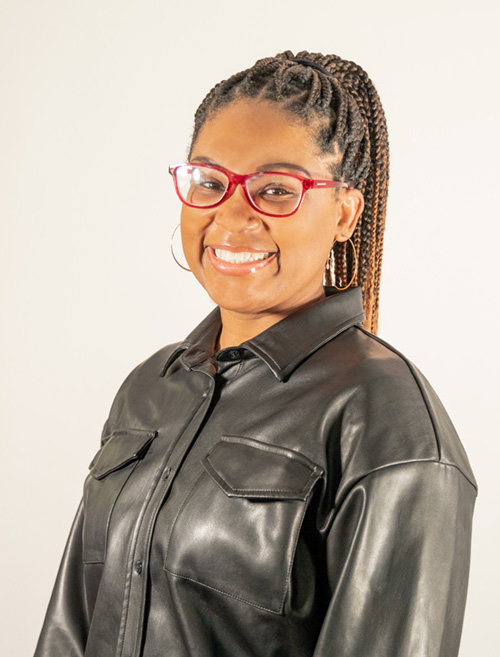 Niya was the business manager at the North Carolina A&T Register while she was completing her MBA. She managed a digital-first overhaul of the organization, while overseeing the business, operations, and marketing. Ask her about implementing new products or upgrading your media kit.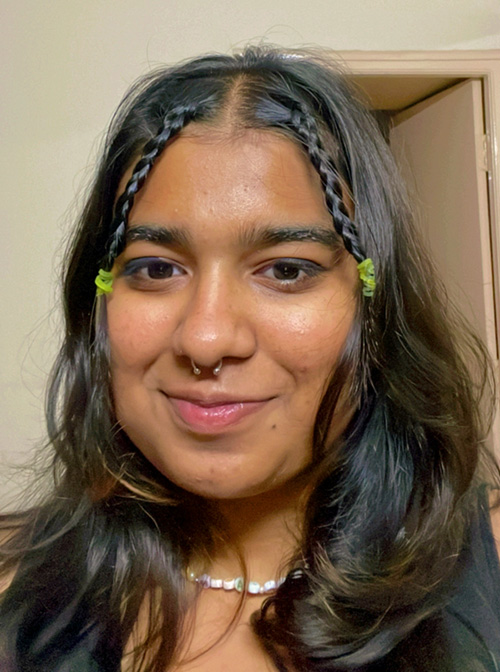 Purva Rao is an international student from India at California State University, Long Beach. She is a sophomore majoring in information systems. As the advertising manager for BeachMedia she leads the team in selling advertising for Daily Forty-Niner, DIG Magazine, and DíG en español publications, fostering relationships with new clients and maintaining excellent relationships with current clients.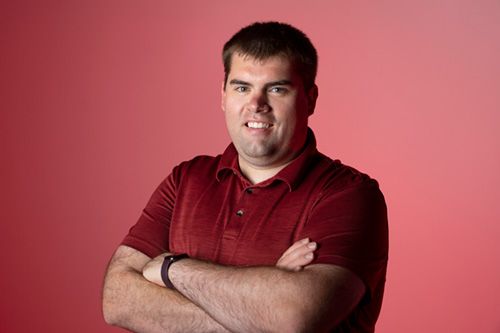 After working in journalism and marketing, Sam Oldenburg became a student media adviser at his alma mater, Western Kentucky University, in 2017. He advises Cherry Creative, WKU's branded content studio that's now in its fifth year producing sponsored content, designing ads, creating specialty publications, organizing events and doing all the creative work that serves advertising clients. He also advises Talisman, WKU's life and culture magazine.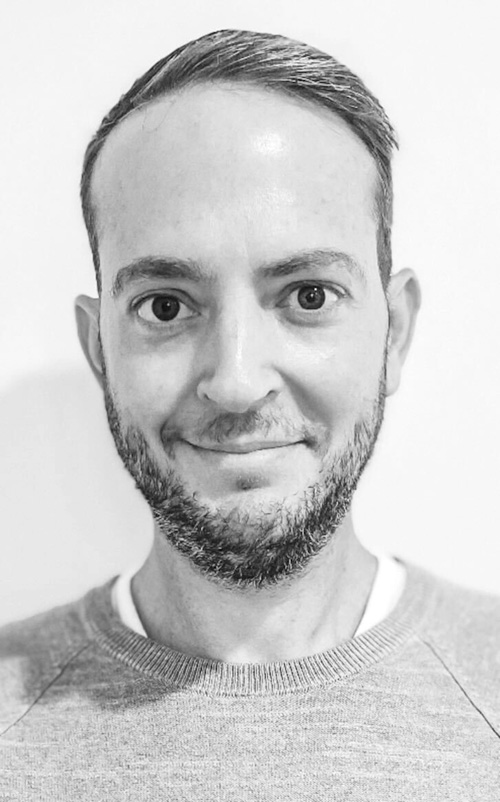 Steven is the Director of Development at the Daily Pennsylvanian, where he founded the development department and launched the DP's advancement efforts. He brings close to 20 years of non-profit and educational experience with an emphasis on funds development, campaign and program management and organizational leadership.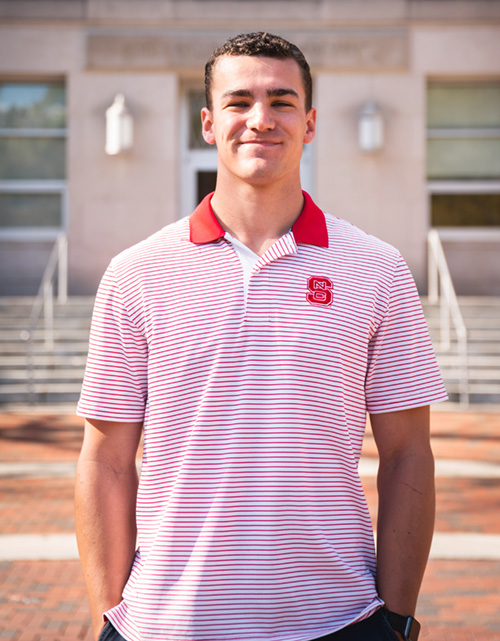 Tim Werner is a junior at North Carolina State University studying business administration with a concentration in marketing. He joined NC State Student Media as a media consultant his freshman year and drove over $25,000 in ad revenue in his first year. Tim has also worked as a research and advertising associate for a non-profit enabling him to deepen his connection between advertising and analytics. His sophomore year, Tim brought his new analytics background to NC State Student Media by creating his next role — marketing campaign strategist. In this role, he emphasized the office's need for internal analytics and sales strategy by presenting weekly sales trends and by creating a template marketing campaign proposal. He was awarded third place for best ad rep in the spring 2022 CMBAM conference alongside an honorable mention for best sales proposal. He is currently the business office's general manager. This past summer, Tim completed a 12-week internship in Manhattan with Visa, Inc on the North America Visa business solutions team where he supported the small business client enablement team. With a plethora of sales and marketing experience in his first two years of his undergraduate degree, Tim is eager to continue to learn more and help others excel alongside him.
Kick-off party & convention check-in
Day Block Brewing Company
1105 S Washington Ave., Minneapolis
Meet other attendees and pick up your convention materials while enjoying appetizers at Day Block Brewing Company in downtown Minneapolis. A cash bar will be available.
Keynote address
Heart Work: Leading Each Day with Courage and Intention
Coffman Theater
Alexandra Young
Prospecting that pays
Room 325
Kelly Wirges, ProMax Training & Consulting, Inc.

This session describes a proven prospecting methodology that creates sales opportunities. It shows how to prepare a proactive monthly sales strategy and provides a process to establish your individual "magic prospecting number" to achieve your goals and give yourself a raise.
ALIGN Your Life
Room 324
Alexandra Young, Leadership Coach

You have a choice to show up and design the life you want, to be brave and purposeful in all you do. In this session, Alexandra Young will lead you through her ALIGN framework that helps you ditch the overwhelm by connnecting your values and actions to create massive impact in your life.
Getting started with sponsored content
Room 326
Sam Oldenburg, Western Kentucky University

Whether you call it sponsored content, native advertising or an advertorial, sharing engaging stories has become a popular way for clients to reach our audiences. Sam Oldenburg will share lessons learned from Western Kentucky University's branded content studio along with research into what's being done at other student and professional media outlets so that you'll know how to start creating content for your local clients.
Partnering with clients for maximum results
Room 325
Kelly Wirges, ProMax Training & Consulting, Inc.

Research confirms that advertising, implemented correctly, works. This session provides participants with specific steps to help business owners optimize sales from their advertising investment.
Build your brand
Room 324
Bryce Evans, Far & Sure Creative Solutions

People buy from brands they trust, and trust in news media has hit an all-time low; that's not a good combination as you work to build a viable business model for your publication. So, let's break down your solution: This session will outline how to craft a purpose-built brand, systemize the quality of your product, define your unique selling proposition (USP) and, above all, build trust with your audience and advertisers.
Using the PR process to improve your business
Room 326
Jennifer Newton, California State University Long Beach

Being a PR professional for more than 20 years, Jennifer Newton is driven by the PR process (research, planning, implementation, evaluation) in everything she does, and she sees applications for the process in all different disciplines. Approaching business, distribution, promotion and advertising planning with a PR strategy can help students and advisers structure their work to achieve better, more targeted results.
Creating campaigns that sell, part 1
Room 325
Kelly Wirges, ProMax Training & Consulting, Inc.

Today, consumers are exposed to thousands of marketing messages each day; therefore, cutting through the clutter is a daunting task. This session shares 11 methods of developing campaigns that capture attention, evoke emotion and create consumer action.
Leveraging On-Campus Events & Social Media Campaigns to Increase Campus Engagement
Room 324
Michelle Kurland and Chloe Lau, California State University Fullerton

Do you want to make more meaningful connections with your target audience and clients? In this presentation, Michelle Kurland and Chloe Lau aim to help you increase readership and engagement across platforms and strengthen client loyalty through tactical marketing activities and on-campus events. They also will be providing some easy-to-adapt creative ideas to take back to your campus.
Generating revenue from alumni, Part 1: Collecting Information
Room 326
Steven Molberger, The Daily Pennsylvanian
In the the first half of this two hour session we'll discuss why we are seeking to increase philanthropic revenue from our alumni. We'll explore topics like research & database work, strategic segmentation of alumni, barriers to giving and advancement as organization leadership.
Creating campaigns that sell, part 2
Room 325
Kelly Wirges, ProMax Training & Consulting, Inc.

This will be a continuation of the 2 p.m. session led by Kelly continuing to review effective campaigns.
Tell your story
Room 324
Bryce Evans, Far & Sure Creative Solutions

Taking the earlier "Build Your Brand" session a step further, we will break down how to develop and effectively share your brand narrative with your audience and advertisers — from defining your target "customer" to crafting impactful messaging to utilizing the correct mediums through which to share it.
Generating revenue from alumni, Part 2: Goals & campaigns
Room 326
Steven Molberger, The Daily Pennsylvanian
For this second hour we'll discuss topics like organizational storytelling, multi-channel fundraising, being strategic in your outreach, working with alumni leaders & chairs and how to acknowledge and recognize your donors.
CMBAM Community Conclave
Coffman Theater
Get better acquainted with your fellow CMBAM members and convention attendees during this interactive session.
How to Equip Your Sales Team for Success
Room 325
Tim Werner, North Carolina State University

Are you a manager, editor, adviser or sales team member looking for ways to increase efficiency in your office? It all starts with ensuring that your sales team is equipped for success since the first day. Speaking from his experience as both a sales representative and general manager, Tim Werner will discuss how he was able to drive a 33% increase in advertisement revenue with a few simple steps. Not only will he discuss the strategy and thought process one might need to consider when evaluating office productivity and output, but he will provide templates for all attendees to take home to replicate for their offices.
Data? I hardly know 'ya!: Using data analysis to predict content consumption trends and grow readership
Room 324
Jacob Mitchell, California State University Long Beach

The shift from print to digital media consumption has increased the need for publications to be able to quantify numerous data points to interpret online readership that informs growth strategies. This presentation will help student media business departments quickly look at different data points and intuitively know how they fit into a larger narrative. Attendees will walk away with simple steps and templates (in Excel/Python) to help them understand data and improve readership strategies.
How to develop a sucessful newsletter program to generate revenue
Room 326
Katherine Ross, The Daily Pennsylvanian
Learn how to develop newsletter products, secure sponsors and build an audience to expand your publication's reach and your profits.
Sales in the post-pandemic ecosystem
Room 325
Erik Bonhoff, Brenda Shearer and Matt St. Anthony, Star Tribune

We're all in this Together: Building the Bridge Between Business and Editorial
Room 324
Krisinta Agresta, Kaitlin Rowell and Jasmine Lee, California State University Long Beach

Finding common ground between business and editorial can be challenging and can get in the way of great ideas, especially when both sides don't understand each other's goals. In this two-part presentation, students will learn solutions to common problems like social media usage, transparency and communication. In the first part, students will hear about real-world examples the panelists have run into and how they came up with solutions. In the second part, students will participate in a round table discussion to workshop their current roadblocks and receive feedback and advice from both the panelists and their fellow students. Hosted by both a business team manager and editorial manager, students will be able to see both sides of the bridge and come away with a revived sense of community.
Using Emotional Intelligence In Sales
Room 326
Joanne Shiosaki and Iain Smith, Gonzaga University

Emotional intelligence will help the sales exec to read their emotions and their customer's emotions and help the sales rep adjust their sales approach accordingly. Emotional intelligence is a skill that helps sales execs quickly establish trust and build a relationship with customers, which increases the chances of a closing a sale.
Advertising Sales: Making the Most of Hitting the Jackpot!
Room 325
Purva Rao and Jesse Kalamian, California State University Long Beach

Advertising sales can feel like a lot of work with a low rate of return. Then sometimes you hit the jackpot and bag a big client. In this presentation, you will learn how to maximize valuable client relationships and nurture a long-term partnership with them so they buy consistently every semester in your publication.
Avoiding the Burnout Era: How to Make More Money & Have Less Problems
Room 324
Monica Brigham and Niya Johnson, Flytedesk

Students and professional staff are invited to workshop efficient strategies to expand their print, out of home, email, digital and street team products. Workshop participants will leave with resources to increase revenue while avoiding additional strain on staff.
Open Discussion: Social media best practices
Room 326
Moderated by Julie Salter, University of Alabama

Come prepared to talk about what's working and what isn't for your organization when it comes to social media and we'll put our brains together to discuss best practices for social media.
Round table discussions
Room 325

Pick a table and join other attendees to discuss the most pressing issues facing our student media organizations.
The future of CMBAM
Room 324

The CMBAM board will share the organization's strategic plan and goals to provide a look at what you can expect for the future of the organization. You'll also learn about opportunities for CMBAM members to get involved and engaged with the organization.
Closing Reception
The News Room
990 Nicolett Mall, Minneapolis

Join us for appetizers and drinks at The News Room as we close out the convention, toasting friends new and old and celebrate all we've taken away from our time together.