CMBAM 2023 Convention
October 12-14, 2023
Minneapolis, Minnesota
Join us in Minneapolis for an abundance of learning and networking at the University of Minnesota. Sessions for students and advisers will cover sales, marketing, design, analytics, digital advertising, management and a myriad of other timely, relevant topics.
Registration (Per Person)
$185 – CMBAM members before Sept. 7
$200 – CMBAM members after Sept. 7
$225 – Non CMBAM members
Lodging
By holding the convention on campus at the University of Minnesota, CMBAM is able to keep registration rates low. Therefore we do not have a hotel room block available, but several hotels are on or near the campus, within walking distance of Coffman Memorial Union.
The Graduate (Save 15% with code UMVISITOR)
Kick-off Party
Day Block Brewing Co.
1105 S. Washington Ave., Minneapolis
Meet other attendees and pick up your convention materials while enjoying appetizers at Day Block Brewing Company in downtown Minneapolis. A cash bar will be available.
Keynote address
Unveiling the Path to Sustainable News Media: Adapting and Leveraging Resourceful Content
Coffman Theater
Richard Brown
This session describes a proven prospecting methodology that creates sales opportunities. It shows how to prepare a proactive monthly sales strategy and provides a process to establish your individual "magic prospecting number" to achieve your goals and give yourself a raise.
Let's Discover AI's Potential Together!
Room 1
Richard Brown

Are you ready to unleash the potential of AI with fellow sales and revenue leaders? Join us for an enlightening session where we will delve into the vast possibilities of generative AI in news media sales. Explore how AI can serve as a valuable tool for forward-thinking sales professionals seeking to enhance their growth strategies by streamlining internal processes and automating logistical tasks. This session aims to uncover how AI can amplify growth opportunities and unlock fresh revenue prospects for sales executives, sales managers, and revenue leaders. Don't miss out on this chance to tap into the untapped power of AI and revolutionize your sales organization. Be part of an engaging discussion that will shape the future of news media sales!
Numbers are your friend. No, seriously, they are.
Room 2
Kristina Agresta; Leila Nunez; Briana Mendez-Padilla
Journalists don't want to admit it, but finding and interpreting your analytics is ESSENTIAL to continuously upgrading your content to match the times. But how do you tell that to your editorial teams? Carefully crafted and easy-to-understand presentations, that's how! In this session, we'll be discussing ways to help your editorial teams understand their analytics, identify what is resonating with their readers and show them how community engagement can help everyone grow.
Turning Data into Dollars
Room 1
Syed Izhan Ahmed
In today's fast-paced business landscape, staying ahead of the competition requires more than just intuition and guesswork. It demands a data-driven approach that empowers your sales team to make informed decisions and drive revenue growth. Get ready to dive into a realm of analytical sales and learn how data-driven insights can supercharge your sales team's performance, enabling you to make smarter decisions, identify lucrative opportunities, and optimize every aspect of your sales process.
Activating Your Alumni
Room 2
Steven Molberger, via Zoom
Advertising Sales Panel with the Minneapolis Star Tribune
Room 1
Jeff Litt; Erik Bohnhoff; Matt St. Anthony; Lauren Pahl
Come learn how the sales team at the Minneapolis Star Tribune are using AI, social media, Linkedin and more to help with the sales process.
Branding and Marketing Your Publication
Room 2
Bryce Evans
People buy from brands they trust, and trust in news media has hit an all-time low; that's not a good combination as you work to build a viable business model for your publication. So, let's break down your solution: This session will outline how to craft a purpose-built brand, systemize the quality of your product, define your unique selling proposition (USP) and, above all, build trust with your audience and advertisers.
No One Told Us PR Was Gonna Be This Way
Room 1
Nicolette Combre; Olivia Weinstock
In this "Friends" themed workshop, the Beach Media PR team will walk the audience through creating a promotional plan using the public relations process, including the "do's" and "don'ts" for planning an event and tracking KPIs. Then, the audience will test their own PR skills and put what they learned into practice by creating a faux launch party event for our "friends" at Central Perk. Did you think you were going to be "on a break" during this workshop? Sorry. PR never takes a break!
Sponsorships & Events: How to Get Started
Room 2
Lauren Pahl
Join the sponsorship and events manager from the Minneapolis Star Tribune in a discussion about adding sponsorships and events to your revenue portfolio.
Roundtable Discussions
Mississippi Room
Bowling Party
Goldy's Game Room (inside Coffman Union)

Strike up a conversation with your fellow convention attendees over bowling and appetizers.
Keynote address
Slash and Hyphenate
Coffman Theater
Cavan Reagan Reichmann
Cavan shares his story from his roots in a college newsroom to a professional newsroom to brand journalism and marketing to ad agencies, and what he wishes he knew earlier to recognize the skills learned in college media apply across a lot of settings. Learn how to evolve your skill set and prioritize what you want in your career in an ever-changing media landscape.
Slash and Hyphenate, Up Close & Personal
Room 1
Cavan Reagan Reichmann
Dig deaper with Cavan about translating your college media skills into a your first full-time job.
How to Write Cold Emails that get Results
Room 2
Jennifer Newton
No one likes to be ignored! So what can you do to improve the chances of recipients opening your emails, reading them and then taking action on them? Whether it's sales, networking, internal or external messages, there are five main factors that will help you craft your emails to get results! In this session, we'll be discussing how to optimize your messages for maximum impact. Then we'll break out into groups and put what we've learned into practice.
The New ABCs of Selling
Room 1
Joanne Shiosaki
"Always be closing" is a cornerstone of the sales cathedral. Its simplicity makes it understandable; its alphabetically makes it memorable. But these days this advice is outdated. When your client have many options, lots of information, and a lot of questions, the steamroller approach is a relic. Learn the new ABC of sales: attunement, buoyancy and clarity. Based on the book by Daniel Pink, "To Sell is Human."
On-Campus Events
Room 2
Michelle Kurland
Roundtable Discussions
Mississippi Room
CMBAM Business Meeting
Mississippi Room
Awards Ceremony
The News Room
990 Nicollet Mall, Minneapolis

Celebrate the winners of the 2023 CMBAM Awards as we close out the convention with heavy appetizers and beverages at The News Room.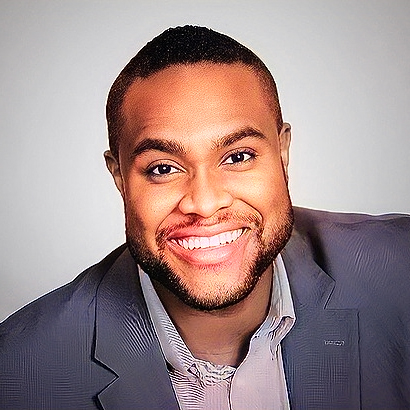 Richard Brown is the senior director of retention for The Daily Beast. He previously worked as the head of digital subscriber churn for Gannett and the USA Today Network, which followed positions in sales and digital strategy at the Milwaukee Journal Sentinel and LPi. He is a member of the board of directors for the Wisconsin Newspaper Association Foundation and is the owner of RE Media Holdings, LLC. Richard is available for consulting and can be reached at www.richardebrown.co.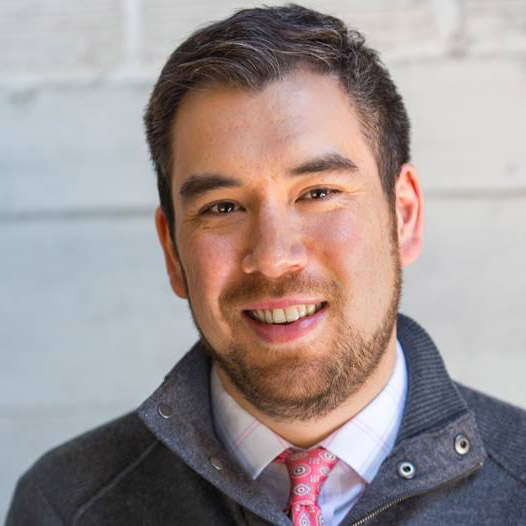 Cavan Reagan Reichmann has created award-winning campaigns and social departments from the ground up in agency, newsroom and nonprofit settings over the course of his 20-year career. He's now the founder and CEO of Cavan & Cormac Consulting and Senior Vice President/Product & Social Strategy for clients such as The Longevity Playbook and Family Central. After serving as editor in chief of the Iowa State Daily, Cavan began his career in newsrooms, taking on a variety of editorial roles. In the early days of content marketing, he guided print publishers on ways to identify and tap into new revenue streams. During his years in executive leadership positions at PR and advertising agencies, Cavan worked across dozens of brands and multiple categories, serving as senior counsel to his clients while building and mentoring high-performing teams. He created social-analytics capabilities to better understand and engage with his clients' consumers. His key clients included Bayer Consumer Health, Subaru of America, Waterloo Sparkling Water, Truvia, U.S. Bank, Phillips 66, Genuine Thermos Brand and Post Consumer Brands. His team created multiple award-winning campaigns, most recently "No Apologies. Period." for Midol, which won Best in Healthcare and Best in Broadcast/Film/Video at PRWeek in 2022.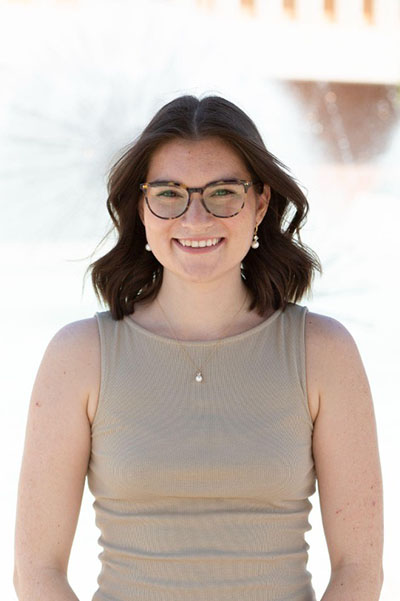 Director of Business Operations, Beach Media, California State University Long Beach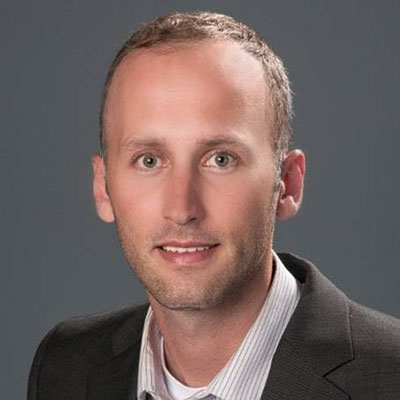 Erik Bohnhoff has worked in sales and marketing at the Star Tribune for over 12 years. In his current role as director of advertising he leads a team of account executives who work with customers to maximize their marketing campaigns using Star Tribune's robust digital, print and event portfolio.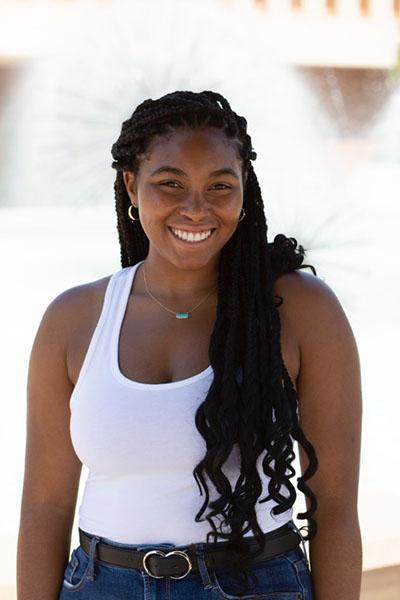 Nicollette Combre is a California-born dancer and writer who has always been passionate about both art forms. She pursued her interests by enrolling in California State University of Long Beach, where she will graduate in Fall 2023 with Bachelor of Arts degrees in Dance and Journalism. During her time in college, Nicollette honed her skills in dance and gained experience in various aspects of writing and production. Now, she plans to further her education by obtaining her teaching credential and pilates certification, with the goal of opening an interdisciplinary arts, health, and wellness organization in the future. Nicollette is the PR & promotions manager for Beach Media.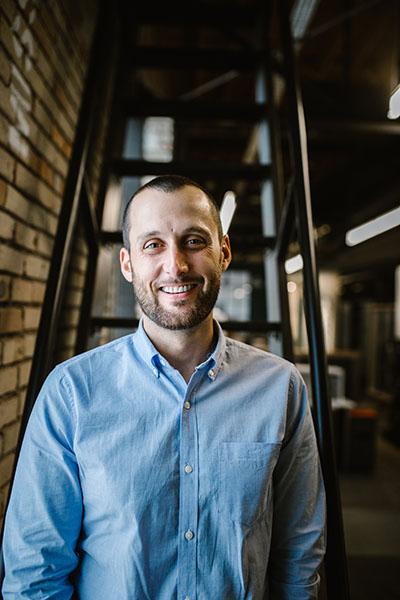 Bryce Evans is the founder and CEO of Far & Sure Creative Solutions, an independent content agency focused on utilizing the art of storytelling to develop greater understanding between people—the very basis for resolving conflict, finding solutions and uniting communities together. An experienced media executive, Bryce has concepted and launched brands; built and led editorial, creative, marketing, and events teams; and developed and run a training organization. An award-winning journalist, he has also served as the lead editor of and authored work in dozens of national and regional publications. As a speaker, Bryce has delivered opening and closing keynotes at various events, as well as served as both an onsite emcee and on-air host for various in-person, hybrid, virtual and multimedia programs.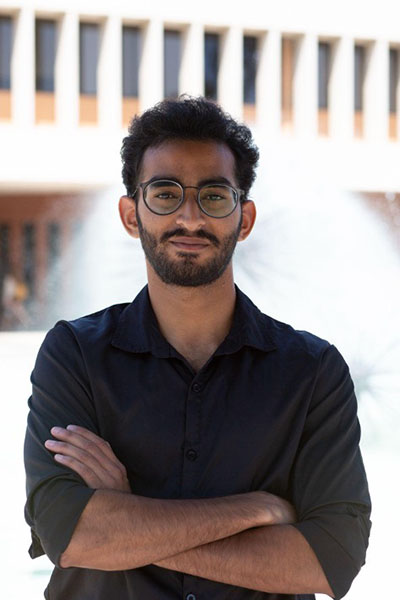 Syed Izhan Ahmed is the advertising manager at Beach Media bringing his expertise in  marketing and management to lead the sales team for the student run media agency. Born and raised in Karachi, Pakistan, he is currently pursuing an MBA from Cal State University Long Beach to fulfill his dedication towards his personal and professional growth. He has served as a director for the American Marketing Association and is currently an active commissioner for the ASI student government at CSULB.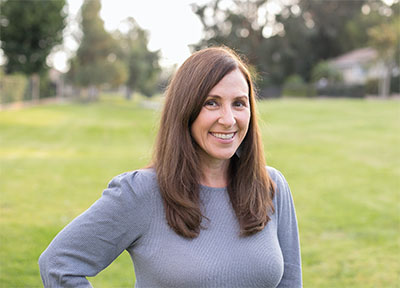 Michelle Kurland has been a lecturer at California State University, Fullerton since 2005 and has more than 30 years of experience in the communications industry. She teaches courses related to sales and advertising and serves as the advertising faculty adviser for the student-run Daily Titan. She is the recent recipient of the 2022 Distinguished Full-Time Faculty Member award for the Department of Communications. Michelle formerly was a vice president with Porter Novelli Los Angeles, a global, marketing-based communications agency where she worked for such clients as Rolls Royce, Nissan, McDonald's, Oral-B and the State of California. Prior to her work at Porter Novelli, Michelle worked in the sales promotion division of Nordstrom Orange County. You can connect with her on LinkedIn.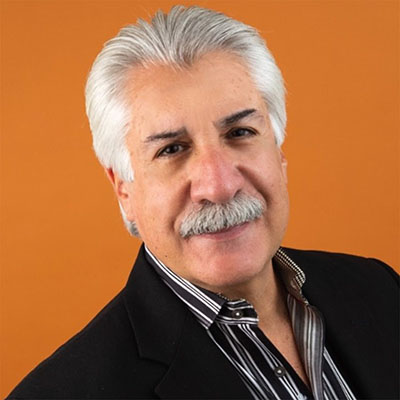 Jeff Litt has a BA in journalism from the University of Minnesota and an MBA in marketing from the University of St. Thomas. He was a sales manager at the Minnesota Daily. Jeff has held various leadership positions at organizations including KDWB FM/ Cities 97 FM/Twin Cities Reader/WCCO Radio/Mall of America. Jeff is currently an account executive at Star Tribune where he sells print and digital solutions to new and existing clients.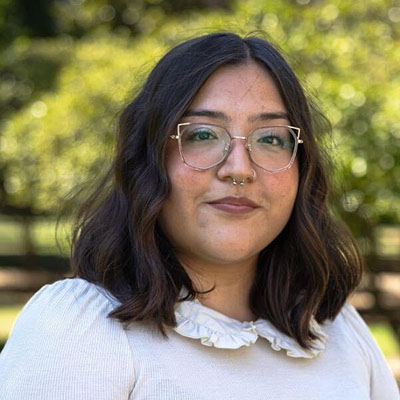 Briana Mendez-Padilla is a bilingual journalist based in Long Beach, California, who is passionate about covering education and her community. She is a fourth year journalism and English education major at Cal State Long Beach where she manages DIG En Español, a bilingual magazine working to uplift stories on and for the Latinx community. She is also currently a College Journalism Network fellow at CalMatters and the education reporter for the Signal Tribune.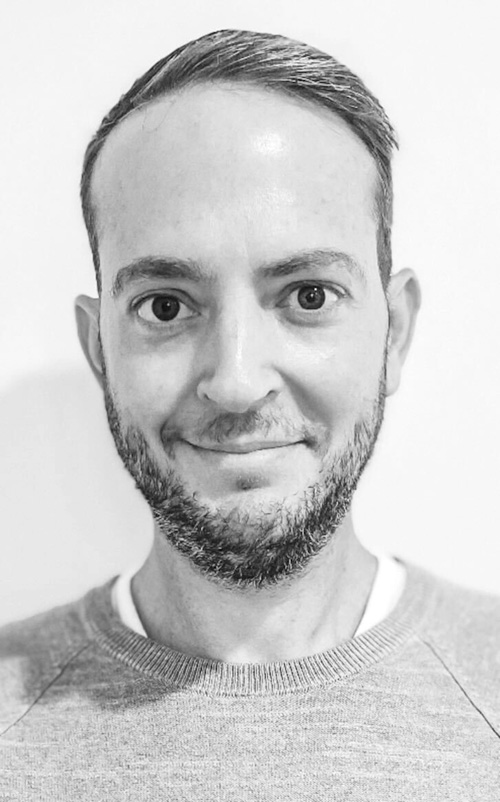 Steven is the executive director of the Daily Pennsylvanian Foundation, where he founded the development department and launched the DP's advancement efforts. He brings close to 20 years of non-profit and educational experience with an emphasis on funds development, campaign and program management and organizational leadership.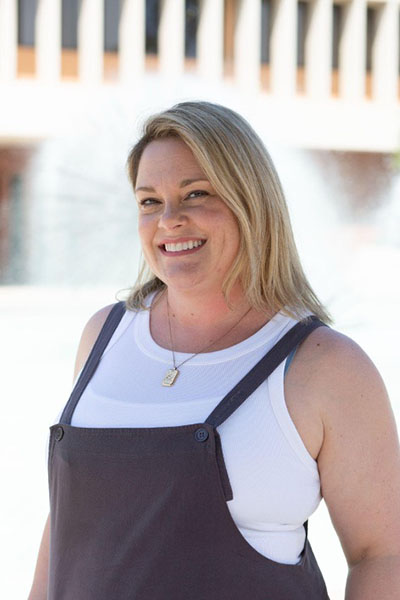 Jennifer Newton is a seasoned public relations professional specializing in digital media and strategic communications. Throughout her career, Newton has worked with and for notable clients such as Murad Skincare, Michael Stars, Mazda, Nissan, the American Cancer Society and Hill + Knowlton. At CSULB, Newton teaches JOUR 470 Digital Tools for Public Relations and JOUR 425 The Business of Journalism. She also serves as an academic adviser for the Department of Journalism & Public Relations, and the business, advertising and public relations adviser for Beach Media, publishing the Daily Forty-Niner, DIG MAG and DÍG en Español. You can find Newton on Instagram and Twitter, @ProfNewtonLB.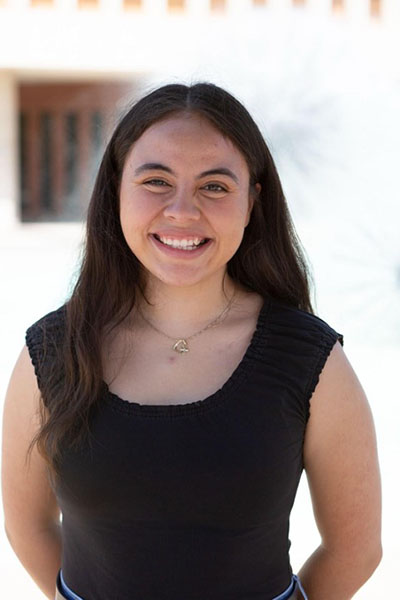 Web & Technology Manager, Beach Media, California State University Long Beach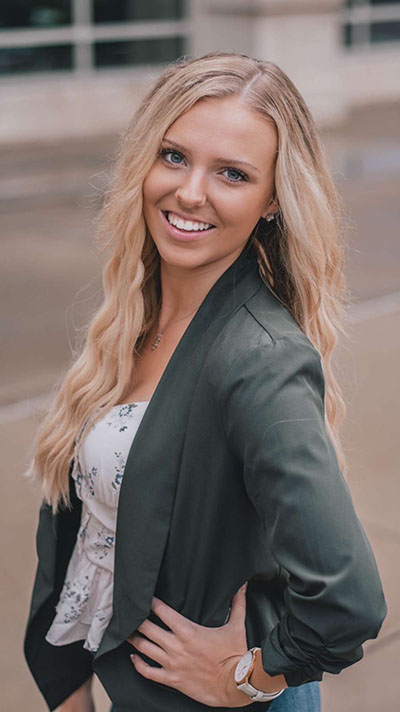 Lauren Pahl, sponsorship & events manager at Star Tribune, manages a portfolio of events including the annual Minnesota Sports Hall of Fame awards, Top Workplaces luncheon and Minnesota's Best celebration, developing sponsorship packages and working with sales to bring sponsors' brands to life through Star Tribune events.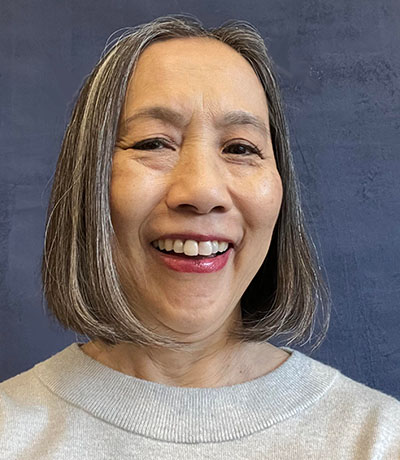 Joanne Shiosaki has been the assistant director of Gonzaga Student Media since 1994. Her hometown is Spokane, Washington. She has an undergraduate degree in business administration and a master's degree in organizational leadership. Previously, Joanne worked as the marketing and advertising director for Omni Restaurants Inc, media buyer for the Spokane Bon Marche store, public relations director for the Spokane YWCA and a sales exec for the local NBC station. Joanne and her partner, Charlie Schmidt, are the owners of the keyboard cat video meme that has more than 73 million views on YouTube.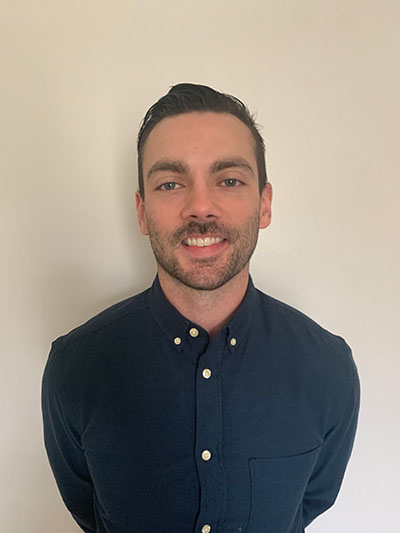 Matt St. Anthony has worked in advertising sales at the Star Tribune for eight years. In his current role he works with local companies across multiple industries including manufacturing, grocery, and financial services to support their marketing and recruitment initiatives.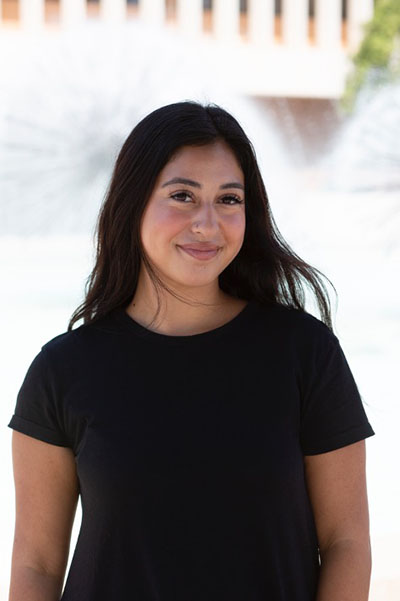 Olivia Weinstock is an award-winning journalist and social media marketer from Huntington Beach, California. With a strong leadership background all the way back to elementary school treasurer, to high school ASB head of activities, to president of her own club, to attending many leadership camps Olivia has now transitioned those roles into her college career and jobs. As she is now the PR & Promotions manager for Beach TV News and Díg en Español while reporting for both, Olivia takes pride in her marketing and leadership qualities that she has acquired over the many years.