2019 CMBAM BOARD OF DIRECTORS NOMINEES
PRESIDENT
Special Election, One-Year Term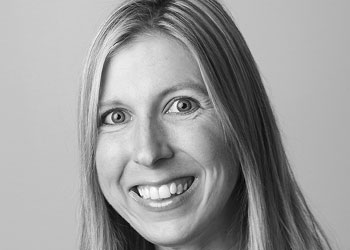 I am honored to be one of the nominees for President of College Media Business and Advertising Managers. CMBAM has been my networking home for close to a decade. My membership has stemmed into high-quality innovations, revenue-generating ideas and an overall comradery with fellow student media peers.
I have had the privilege to serve as CMBAM's President, Past President, VP of Convention Planning and VP of Convention Planning Elect. I have witnessed the strength of our members and the board as we continue to move the membership forward into the future.
I currently serve as the Assistant Director of Kent State Student Media and have been in student media for twelve years. Kent State Student Media is comprised of ten award-winning media partners including newspaper, web, television, radio, client services, magazines, and film. Operating for more than 90 years and with more than 700 students involved, Kent State Student Media is at the forefront of new innovative projects, valued sources of journalism and revenue generation.
I would like to serve as the CMBAM President for the next year to continue our path to future success of our members and our organization. Throughout my board tenure, we have joined forces with fellow media organizations to create dynamic summer workshops. I also worked hand-and-hand with Associated Collegiate Press to create a partnership to not only secure the future and continuation of CMBAM, but to create a stronger member-driven focus of our organization.
As Convention Planner, I have successfully planned and executed the CMBAM Miami and Austin annual conventions. I served as the assistant to both the Nashville and San Diego conventions. During this time, I helped secure tens of thousands of dollars of sponsorship money for CMBAM as well as introduced new, innovative sessions and high attendance turnout.
As President to the organization, I began the partnership process with ACP, secured our first jointly-held convention in La Jolla and worked with the current board to develop a more transparent method of voting and election of board of directors. I also took on the position of Convention Planning for the Kansas City convention to avoid a total loss and bankruptcy to the organization, and planned and executed a full convention in under three weeks.
I believe that we are on the right path for our organization. I ask for your vote for President to allow me to continue the work that has been set in motion so that we can have a strong and dynamic future for CMBAM. This includes offering more value to our members. It also includes a full membership drive to include schools across the nation that will allow a place for everyone to network and grow.
Thank you for your consideration and to our continued success,
Tami Cindea Bongiorni
Kent State University
PRESIDENT-ELECT
One-Year Term, Then Takes Over President in Year Two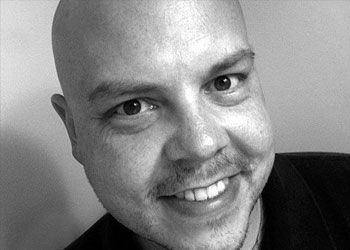 As you know, this year has seen a lot of changes in the CMBAM organization. Changes I believe that have been critical in CMBAM moving forward and rebuilding its core mission to its members.
Our partnership with Associated Collegiate Press (ACP), our expanded presence at other student media gatherings such as the Fall ACP/CMA journalism convention and ACP's Best of the Midwest as well as the Summer MEGA Workshop show that CMBAM is committed to pivoting, evolving and reinventing itself, and I'm proud to have had the opportunity to work with my fellow Board members to help make these critical changes.
Last year the Board had a frank conversation with the membership at the business meeting in Kansas City and outlined strategies that it would take to alter course. I'm happy to say, we've been able to make a lot of these changes (as slow and painful as it may be) and are continuing to pivot from a convention-based Board/organization to an engagement-focused group dedicated to stabilizing CMBAM and growing it into something a bit different while adding new value and benefits for its members.
With the new bylaws amendment ratification, the current Board has created an opportunity, and responsibility, for the next Board of Directors to continue to follow through with the proposed strategies and plans. I think it's important that during this transition, some of the architects that worked on these strategies still need to be involved to get the football over the goal line and that's why I would like one more opportunity to serve CMBAM over the next two years.
I'm also quite proud of the work we did as a Board to migrate to an online elections model this year. This new switch opens up a more inclusive elections process and this new engagement opportunity gives members a renewed reason to participate in the systemic planning and ongoing discussions about the member experience; not just at the convention, but throughout the entire year.
One of the other highlights of this last year for me was the work the Board did to streamline the CMBAM awards submission process which saw a significant increase in participation this year.
There was an additional 13 schools that entered the awards this year for a total of 47 member schools participating. And the number of individual category submissions in all divisions increased from 494 last year 832 this year.
In other awards news, because of our partnership with ACP, we're proud to announce that there will be a new ACP/CMBAM Business Operations Pacemaker added to the annual fall awards. The addition of this new, co-branded, Pacemaker will allow us to celebrate the consistent performers within the CMBAM ranks from year-to-year.
And as ACP takes on the bulk of the convention and membership logistics (subscriptions, hotel contracts, vendor management, scheduling, etc.), I envision this new version of the CMBAM Board will now be able to develop a better year-long member experience.
In doing so, I plan to continue to focus on building online training resources & content, coordinating programming across multiple conventions and workshops throughout the year, creating more recruiting and networking opportunities for our students, and offering foundational and advanced adviser support in the coming years through the new committee structure outlined in the bylaws.
The Board exists to serve the membership. But as Board members all continue to deal with the challenges, opportunities, and changes within our respective operations, it's apparent the capacity of a volunteer board member is limited. And in identifying that fact, I think the emphasis needs to be placed on member engagement and participation.
I know it sounds like a daunting task, but by establishing Board-led, and member staffed, committees that meet regularly throughout the year, we can continue to share our experiences and collective knowledge to provide another layer of value to being a CMBAM member. As stated above, I would like to see more access, engagement, and ownership from our membership in this regard and I think rebuilding that structure is the first step in drawing more people into CMBAM.
I believe in CMBAM and understand the value it brings to the student media world. I'm passionate about the collaboration and problem solving that happens at our convention, but know we can expand that for the inclusive benefit of all of our members.
Thank you for your consideration,
Charlie Weaver
University of Minnesota
SECRETARY/TREASURER
One-Year Term, Special Election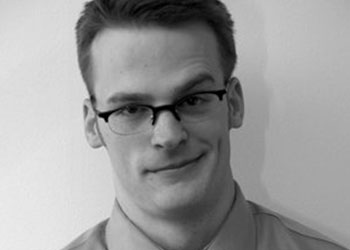 I've been participating in CMBAM since I was a student sales representative in 2006. I am accepting this nomination because I love CMBAM and it has made me who I am as a professional. Over the last 13 years, I've participated as a student member, a sponsor, an adviser and a board member. The last few years I have seen the resilience of the organization and see potential for it to make an impact on the future. As secretary & treasurer I will work to keep the board organized and the membership informed.
Last year as the convention planner I was able to get to know ACP and develop a relationship with them as people and as an organization. I plan to utilize these relationships to coordinate with them on invoicing, yearly budgets and financial statements. A goal for this one-year appointment will be to work with the board and membership to collect the historic records of CMBAM, establish an alumni network, and propose new business plans to ensure CMBAM's financial future.
Thank you for your consideration,
Nathan Laursen
Utah State University
COMMUNICATIONS DIRECTOR
One-Year Term, Special Election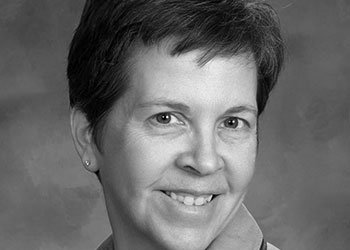 I am the General Manager in the Office of Student Publications at the University of Michigan. Our publications include The Michigan Daily (print, online, other ancillary services), Michiganensian (yearbook),  the Gargoyle (humor magazine) and SHEI Magazine (print and digital fashion magazine). Prior to becoming the GM, I was the Sales & Marketing Advisor for Student Publications for just over six years, and before that, I worked in advertising sales and marketing for the local newspaper, The Ann Arbor News.
I attended my first CMBAM convention in 2015, and it's had a lasting impact on me. At that time I decided I wanted to get more involved in the organization and sought a position on the board. At the Chicago convention I was nominated for, and accepted the position of Membership VP, and it has been my pleasure to serve since then.
Like our individual student media organizations, CMBAM continues to evolve, and I want to continue to serve in a leadership role. With the board reorganization, the position that would currently align best with my skill set is that of Communications Director. My Master's Degree is in Integrated Marketing Communications, which I believe will help me identify multiple channels for not only communicating with current members, but other valuable stakeholders and target audiences as well.
My primary focus as Communications Director would be to identify key elements that will make current and future CMBAM members feel there is true value in their membership. Whether it's a newsletter, increased social media engagement, webinars, or other means by which we interact with each other (and other industry professionals) beyond the listserv and annual convention, that's the direction I'd like to see us heading.
If given the opportunity to serve in this role, I would want to hear from you, and what you believe would bring value to your student media organization through your CMBAM membership. Recognizing that I am only one person, and this is a volunteer position, I would establish a training committee comprised of members who would be willing to help make education and training materials a robust component of the members-only portion of the website. So many schools are already doing great things and, by sharing our accomplishments, as well as our challenges, we can only help each other get better. I want to be the one who, along with my board colleagues and training committee, facilitates this positive change.
Thank you for your consideration,
Kathy Ciesinski
University of Michigan
MEMBER RECOGNITION & AWARDS DIRECTOR
One-Year Term, Special Election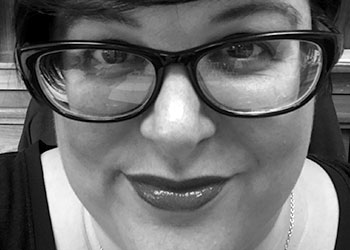 Hi! I'm Heather Howard, and I am running for the position of Member Recognition and Awards Director.
I served as the Awards VP of CMBAM in 2018-2019, filling an unexpired term for someone who left the organization. In that time, we accomplished a lot. I suggested a brand new category — best new member business program — as a way to recognize schools who have recently joined CMBAM and keep them active in the organization. I hope it also becomes a draw to recruit new schools to join us.
The first reason I would like to be elected to the position is because of the successes I had this year. We had a new awards portal, which frustrated some members at first, but I think I kept communications positive and was able to help schools get their entries done on time.
Even with a new entry portal, we saw a huge increase in entries over the prior year. We went from 34 schools entered last year to 47 this year, and we had a 60-percent increase in total entries from 494 to 832.
Even with that increase in entries and schools and a much smaller timeline for getting everything judged (convention was almost a month earlier than usual), I still was able to have all judging done and awards certificates printed before I even arrived at the convention. This saved CMBAM both time and money.
I did this primarily by recruiting about 15 new judges from all over the country to join our judging pool  — a VP of sales from Dow Jones, the VP of sales for American Legal Media, a national Addy award winner, professors from colleges, salespeople and marketing staff members from some of the country's largest companies and organizations.
Having new judges allowed us to assign only one category per judge. It also got some new opinions into our judging pool. I have ideas for new ways to make the judging and awards process even more efficient in the future.
Moving forward, I'd like to work with a committee and the board to decide the criteria for a business pacemaker from ACP. I'd also like to work with an awards committee to determine what recognition we can give throughout the year so that we are not so convention-focused.
I, of course, want us to keep the awards ceremony at our annual convention, but I'd love for us to look at ways to recognize our member organizations throughout the year as well.
The Awards position on the board has somehow become the one that everyone leaves after only a year for some other obligation. I am eager to see what could be accomplished with some continuity in the job. Rather than having to relearn the position from scratch, I know how to recruit judges, get them entries and gather and process results. Now, I can use this year to really focus on how to improve the organization and build a framework for future directors in this position.
Finally, presenting awards at the convention was a pretty fun experience, and I would love to do it again!
Thank you for taking the time to read all this. I truly care about CMBAM, and I can't wait to work with the organization for many future successes.
Heather Howard
University of Oklahoma
Hello, my name is KC Sanders and I am submitting my name for the MEMBER RECOGNITION & AWARDS DIRECTOR. Recently new to the world of college media as my current career was with the Walt Disney Company as the Manager of Retail Integration and as a consultant with DreamWorks Animation, Royal Caribbean Cruise Line and Universal Studios. I wanted to give back to those students just starting their careers and guide them in the advice I learned on my career. I am eager to support recognize your staffs for the hard work everyone puts in to teaching the new leaders of the future.
A team-oriented, adaptable and organized creative project manager looking to capture a new adventure in the theme park industry, a self-motivated leader with a strong work ethic and constant willingness to adapt, effective verbal and written communicator, strengths in fostering and building relationships through encouragement and compassion. Described by fellow partners as someone with enthusiasm, flexibility, and unwavering optimism. A strategic thinker with a track record of success in developing and closing fluid and multi-project environments, including complex legal negotiations and experiences.
KC Sanders
Weber State University
PROGRAMMING & EVENTS DIRECTOR
Two-Year Term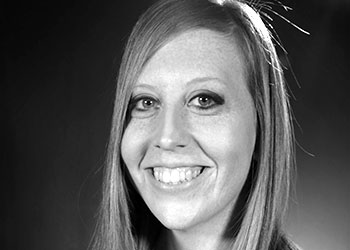 I am accepting this nomination and running for the Programming & Events Director because actively participating in CMBAM is vital to our operations at Northwest Student Media. Serving on the board as Convention Planner-Elect last year has already provided great value to me professionally and personally. Holding that position has helped me to focus on training my staff and being a well-rounded manager.  I am committed to CMBAM and I'm excited to see how our restructuring can help better all of us and our programs.
Helping to plan the 2019 ACP/CMBAM convention was an incredible experience. I learned a lot about my own skills and what it takes to run this machine. La Jolla came with new challenges for the board and I think we handled them well. Communication and workflow had to be totally changed from what we were used to. Working with Laura and the ACP staff was eye-opening and I am confident that we will take these lessons and experiences forward to create an even better convention in San Francisco. I am extremely comfortable working with ACP and hope to continue to be a part of helping our partnership grow.
Moving forward I hope to collect as much information from our membership about what you want to see throughout the year at CMBAM events as possible. What are we missing, what do you want to see more of, what are you doing that's working for you, your budget/travel constraints, do you want more professional presenters – more student presenters? I hope to put this all together and make a plan for what programming content fits best and where. I think membership input will be incredibly important to the success of our future conventions and workshops.
Thank you for your time,
Leslie Murphy
Northwest Missouri State University
STUDENT DIRECTOR
One-Year Term
I am accepting this nomination because I believe that I can help influence the CMBAM experience for students across the nation. I have been involved in my student media program at Utah State University for two years and have helped to implement progressive changes to the program. I have served as an intern, advertising consultant, sales manager, and I know currently am the sales and marketing manager. During this time I helped to overhaul a new housing website for students, start a new outdoor magazine, implement new motivation programs for sales reps, create new positions in the business department, and establish an agency. I have a talent for coming up with creative solutions for problems then working diligently to make sure that they are successful. I believe that I can provide CMBAM with this same service. I can come up with solutions to problems that we have, such as how do we allow for more universities to get involved or how do we provide students with an even more valuable experience with CMBAM?
Another one of my strengths is connecting with people. I am friends with everyone at my student media organization, as well as multiple people from other student media organizations across the nation. When my student media group goes to the conference, I encourage them to meet new people and spend time with them, instead of being isolated to our own group. I believe a big part of CMBAM is networking, not only to share ideas about student media, but also to form connections that could lead to future friendship or employment opportunities.
Some ideas I have for CMBAM if I am chosen to be on the committee would be a digital idea board, expanding the employment opportunities, and creating more opportunities for smaller student media organizations to attend this event. I would want to create a digital idea board on cmbam.org that students can update 24/7 with their ideas. Ideas would include revenue streams, content ideas, etc. This way students can constantly be sharing their ideas on one platform, instead of waiting for the CMBAM conference every year. My next effort would be to expand the employment opportunity program. I really liked how potential employers were brought in to La Jolla this year and even gave a couple of interviews. I think by bringing in more and more companies we can set our students up for success in life. Last, I would want to make sure there are fundraising opportunities and scholarship opportunities for whole student media organizations that cannot afford to attend. In order to do this, we can reach out to noteable student media alumni and ask them for donations to the scholarship funds, as well as research successful and creative fundraising ideas.
These two strengths will help me change CMBAM to better help students for the 2019-2020 school year. I will be able to create and enforce positive changes that will lead to a more meaningful experience for students while at CMBAM. If you select me as your student director I will tear down walls to make sure we are giving students the skills they need to succeed not only within student media, but in life.
Mackenzie Garrison
Utah State University
My name is Jessie Fullinwider and I am a soon-to-be senior at the University of Oklahoma. I began working in student media in August of 2017 as a marketing intern. The following semester I began working with clients as an account executive and last spring, I was promoted to advertising manager of OU Student Media. Being that I have attended two CMBAMs, I feel that I would be the perfect candidate for the student director position. Over the past year, I was able to get to know former CMBAM Student Director, Allie Laing, and see exactly what the responsibilities were of a student director. I am confident that I will be able to be a friend and a resource to all students and advisors attending the convention, just as Allie was.
After reviewing the by-laws, I am excited to see that there will now be a CMBAM Student Advisory Board, because I feel that this opportunity will allow students to give extremely valuable feedback to this organization. The first step in building the advisory board is recruiting, and being that I have experience with recruiting and hiring within my current position at the OU Daily, I know that I will be able to apply my skills to this organization as well.
Students who attend CMBAM want to be involved, after all, many who have chosen to be a part of a student media organization do so with a) the intent of bettering the organization and b) the intent to be heard. The Student Advisory Board gives students the exact platform to do so on a much larger scale, and through careful planning, continuous recruiting and consistent support, I know that I can make the first ever Student Advisory Board of CMBAM a success!
Thank you so much for you time and consideration!
Best,
Jessie Fullinwider
OU Student Media Advertising Manager
I believe I am the perfect candidate for Student Director of CMBAM. I am an upcoming junior, although I have just completed my first year of college at Kent State University. I am studying Public Communication, with minors in Marketing, Advertising, and Management. I am a current Advertising Account executive at Kent State Student Media, and the incoming Sales and Marketing Manager for the Fall 2019 semester. 
I am only 19 years old and graduated from high school in May of 2018. I challenged myself in high school by taking 37 credit hours at Kent State's Stark branch before graduating. I completed my first year at Kent State's main branch with 72 credit hours. This will make me a junior in the fall semester of 2019. I plan to graduate almost 2 full years early. 
I pride myself on my work ethic and dedication. Whether it be in work, school, extracurriculars, etc. I always strive to be the best I can be and provide my best work. I had only been a student at Kent for 2 months when I was hired as an Account Executive at Kent State Student Media. I began with my own client list in the spring. I now maintain a client list of more than 75 customers, all of which I communicate with and work with daily. I was awarded the Most Valuable Playerand Highest Selling Sales Representativein my office for this Spring semester. I was just recently hired to be the Sales/Marketing Manager, making me one of the youngest students to hold this position in Student Media history. In my short time at Student Media, I have stepped up and taken initiative in my roles. I work as hard as possible to maintain my responsibilities at work, whilst still taking 18 credit hours' worth of classes per semester. 
I attended CMBAM's 2019 convention in La Jolla, California with Kent State Student Media. I am a great candidate because I not only bring my personal skills and interests, but also my familiarity with the organization. As Student Director, one of my goals is to better the networking and connections of the students in attendance at CMBAM events. I would also like to further enhance our engagement online and promote student involvement throughout the year. I would like to work with the board and the members to include student-focused and student-driven sessions and activities. 
I ask you for your consideration and vote to help better the future of CMBAM. It would be an honor to serve such a wonderful organization in this capacity that represents everything I support for collegiate Student Media. 
Thank you for this opportunity,
Mackenzie Murphy
Kent State University