2020 CMBAM Communications director  RUN-OFF
COMMUNICATIONS DIRECTOR
Two-Year Term
Building and sustaining the membership of CMBAM is crucial to its' survival. Instilling value to this membership is fundamental to achieve this goal. Now is the time for key planning, strategy and action to ensure that our membership grows and thrives. 
I am running for Communications Director because I believe I can help this become a reality. I am not a new face to CMBAM, nor a new face to the board. Although I have worked tirelessly along with fellow board members to ensure the survival of CMBAM. When the board positions were restructured, membership and communications became partnered. The revised positions are still a work in progress as our organization finds its' "new normal." 
I believe I can fulfill the designated roles of the Communications Director and partner them in strategic efforts to grow our organization to create a dynamic field of student media departments that can collaborate and excel together to serve our students to the highest capability. I have extensive experience in social media, marketing, promotions and writing. I also have vast event experience including live coverage, live streaming, event and large group planning and website management. 
If elected to the position, I want to create a transparent communication method to showcase current members, extend welcome to new members and continuously seek new members. I want CMBAM members to be aware of key dates, opportunities and have the ability to showcase what makes them a standout in the field. I also want members to have a forum to ask questions and have the ability to have access to continuously sought-out industry trends.   
I ask for your vote for Communications Director so we can continue to move forward and progress to the next level…a growing field of diverse members, extended value to all those involved and opportunity for our students to further themselves. 
Thank you for your consideration,
Tami Bongiorni
Kent State University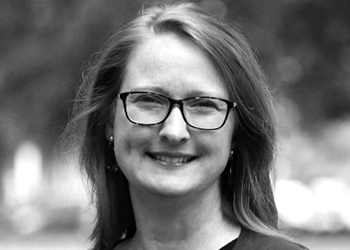 My name is Sarah Scarborough and I am the Director of Student Media (Garnet Media Group) at the University of South Carolina. We have four student-run media organizations; The Daily Gamecock (daily online, weekly print newspaper), Garnet and Black (quarterly magazine) SGTV and WUSC FM/HD1. We also have student advertising, marketing, and design teams and are working to develop a more comprehensive agency model.
I have worked in college media since December 2000 when I was hired as the Advertising Manager for the Office of Student Media. My background was in advertising sales with our daily newspaper, so I had a good foundation, but it wasn't until I attended my first CMBAM (then CNBAM!) conference in 2004 that things started to click for me. At the time, membership had benefits such as a training guide and listserve, but attending a conference was what made a difference for our program. Simply put, having the opportunity to meet and network with colleagues and students from all over the country helped our program get better. 
Since that first CMBAM, I have worked with hundreds of very talented students, attended 12 CMBAM conferences and was promoted to Director of Student Media (2015). In my current role, I am responsible for the operational and fiscal management of all four of our organizations, manage 3 full-time staff members and work with our student leadership to give them the tools they need to run their organizations. 
I have gotten so much from being a member of this organization and feel that now is a good time to give back. In addition to the duties of the position, I would work to develop new ways to keep the energy of the conference going throughout the year. I'd like to take a look at how we have utilized social media in the past and propose a planned and strategic way to showcase member programs every month via those outlets. This can also be enhanced on the website as a member profile segment that could include a Q&A with students and/or staff, photos of workspace, and links to their publications. These profiles can also include helpful information including enrollment data, circulation, revenue goals, staff size, etc. I also think social media could be better utilized to give our students a stronger network throughout the year. 
Another solution could be a newsletter. Last year we started a weekly Garnet Media Group newsletter that is distributed to over 400 students that are involved with GMG. This newsletter shares announcements, opportunities, links to resources, a student profile, weekly analytics for each group and examples of award-winning work from other institutions. An example can be found HERE. Something like this done on a monthly basis could be a powerful way to share ideas, showcase innovation and build on a sense of community within CMBAM.
We all know CMBAM is a great organization but I think we could be doing more to give members a year-long source of information and inspiration. Travel is simply not an option for some of our members so I would focus on implementing ways to give those members the same experience as those that can attend a conference. I applaud the efforts of the board in navigating all of the changes of recent years and would be honored to serve to continue the evolution of this organization.  
Thank you for your consideration.
Sara Scarborough
University of South Carolina