New Membership Portal Is Live
I'm happy to announce that with the new ACP & CMBAM partnership, we will house your current CMBAM membership information in ACP's online member portal. If you have an active CMBAM membership or have renewed it recently, we have already transferred your membership information into the new system. If you have an existing ACP membership, you can use those current credentials to log in and manage all of your organization's memberships in one place.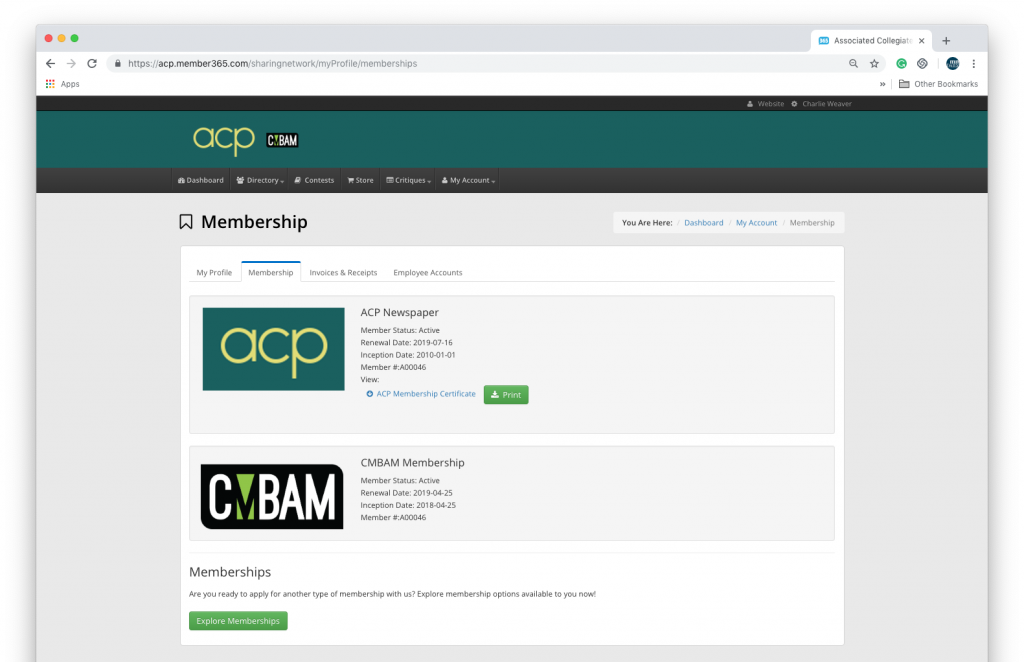 If your group is exclusively a CMBAM member, you'll need to navigate to the new portal, click on the "Forgot Password?" link below the "Login" button.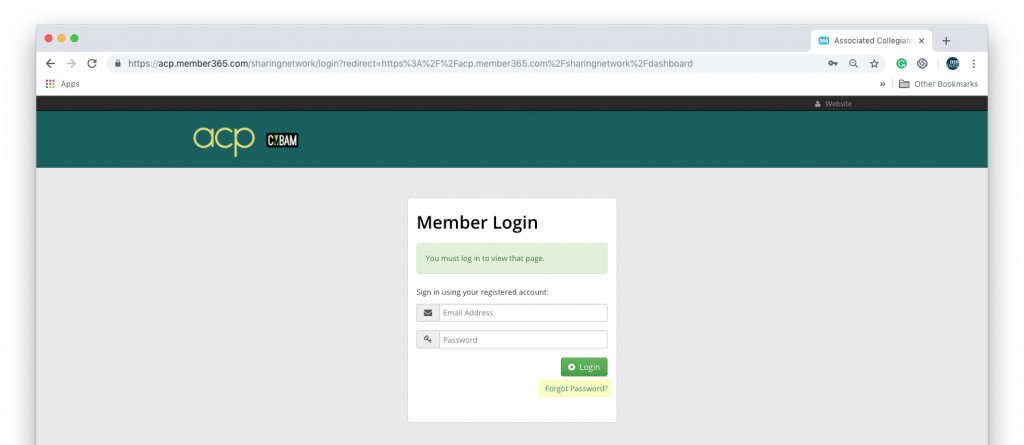 Then you will be prompted to enter the email address you use to access the CMBAM.org website.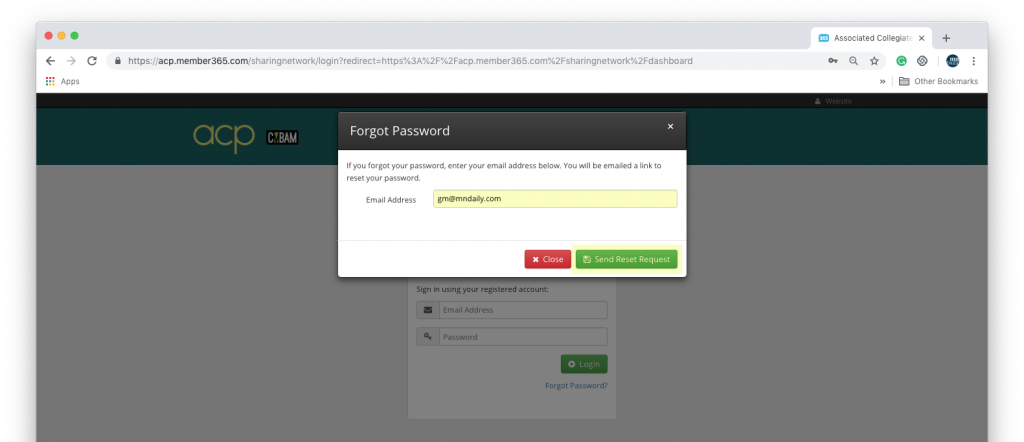 Once you've entered the correct information, hit the "Send Reset Request" button and you'll receive an email that will allow you to reset your password to the ACP/CMBAM membership portal.
PLEASE NOTE: The ACP/CMBAM membership portal is a separate website and you will still need to keep your CMBAM.org login information to access member content.
In the new membership portal, you'll be able to manage your personal and organizational information, renew your membership(s) and access the ACP and CMBAM membership directory. We invite you to take some time to familiarize yourself with your membership profile, ensure your information is up to date and explore the functions available to you.
Click here to access the online member portal.
Thank you for your patience and support while we continue to evolve our organization,
Regards,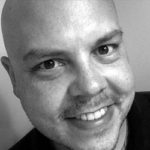 CHARLIE WEAVER
VP of Communications, College Media Business and Advertising Managers