2020 CMBAM BOARD OF DIRECTORS NOMINEES
PRESIDENT-ELECT
One-Year Term, Then Takes Over President in Year Two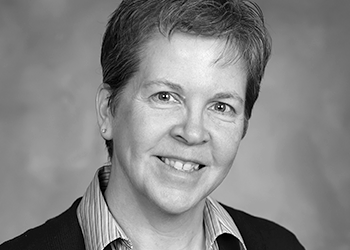 For those I have yet to meet, I am the General Manager in the Office of Student Publications at the University of Michigan. Our publications include The Michigan Daily (print, online, ancillary services), Michiganensian (yearbook), Gargoyle (humor magazine), and SHEI Magazine (print and digital fashion magazine). 
Prior to becoming the general manager in 2018, I was the sales and marketing advisor for Student Publications for just over six years, and before that, I worked in advertising sales and marketing for the local newspaper, The Ann Arbor News. 
I have learned a great deal and made a lot of connections through my service on the board for the past five years (as VP of Membership and Communications Director). I see a lot of opportunities to bring about further growth by devoting my energies to the President-Elect role. 
In addition to the stated duties of the President-Elect, I would like focus in three areas:
I want to create and chair an active

membership recruitment and retention committee

. Membership has been a challenge in recent years, and I think a more collaborative and value-added approach could help turn this around. This new committee would work closely with the Communications Director, Member Recognition and Awards Director, and President to connect with new members to make them feel welcome, while identifying opportunities to learn from current members and share all member organizations' successes in ways that can help everyone.

I would like to

represent CMBAM at other conventions

. This will aid in awareness and help with recruitment efforts.

I would like to work with the Communications Director and their committee to

develop promotional materials and tools to share with member schools

. This will assist in their individual recruiting efforts around their city and state, thus leveraging membership growth more broadly. 
Like our individual student media organizations, the CMBAM board and CMBAM as a whole continue to evolve. Our recent partnership with ACP is one step in the right direction. An active and engaged CMBAM membership is another. As the next President-Elect, I would like to collaborate, implement some new ideas, and see how much progress we can make together in the next two years.  Thank you for your support!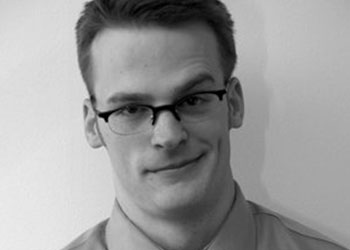 I've been participating in CMBAM since I was a student sales representative in 2006. I am accepting this nomination because I love CMBAM and it has made me who I am as a professional. Over the last 14 years, I've participated as a student member, a sponsor, an adviser and a board member. The last few years I have seen the resilience of the organization and see potential for it to make an impact on the future. As president-elect and president I will work to keep the organization focused on enhancing membership experience and engagement. 
I have enjoyed serving on the board for the last five years in multiple positions (secretary/treasurer, convention planner, and communications director).  My goals as president-elect and president include:
Increase the value of membership for our members, partners and sponsors

Surveying current, past, and potential members

Increase membership benefits throughout the year

Create sponsorship partnerships to be meaningful throughout the year.


Secure the future of the organization by establishing and implementing a written 5-year strategic plan.


Include a membership recruitment plan

Establish an alumni network 

Business plan to switch and establish CMBAM as a 501(c)3


Utilize the skills and talents of individuals in CMBAM member organizations to benefit student media as a whole

Each committee is full and includes student representation
As president-elect, I will support the goals and initiatives of fellow board members and members. I have developed relationships with partners such as ACP, CMA and CBI as well as relationships with potential sponsors and members. I plan to utilize these relationships to achieve the goals listed above. I will continue to work with the board and the membership to support CMBAM's success now and in the future.
Thank you for your consideration,
Nathan Laursen
Utah State University
SECRETARY/TREASURER
Two-Year Term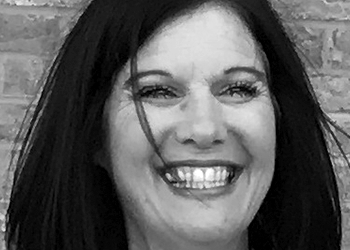 I am honored to have been nominated as secretary for the CMBAM organization. I have been a member of CMBAM (formerly CNBAM) since 2005. I love the relationships I've made over the years, the ideas I've gleaned and inspiration I've gained from other members of the organization. 
I have been at the Daily Universe for 25 years. In that time I have had a front row seat to the many ups and downs our industry has experienced with economic pressures and by technological advances. I know we must look to the future for answers but we must also consider the past to gain wisdom and understanding when moving forward. I would bring my 25 years of experience to the CMBAM board along with the unique perspective of working in a private, religious-base university and the perspective of working in an academically-driven lab. 
I am really excited about the merger with ACP and feel this is the direction media companies should be moving in order to address and overcome some of the challenges facing newsrooms industry wide. I believe CMBAM is pioneering a model that other news organizations can follow and I would be honored to be a part of this effort. I fully support the movement in place with ACP and, if elected, I would continue to work to open up lines of communication between business and editorial. In doing so, I believe we can find clear boundaries that protect editorial integrity while opening up creative and innovative ways to achieve financial stability.
Ellen Hernandez
Brigham Young University
As the Business and Marketing Adviser and Manager for NC State Student Media, Zanna works with students, clients and staff on advertising and marketing opportunities across our media platforms, which include the Technician newspaper, WKNC radio station, Roundabout magazine, Nubian Message newspaper, Agromeck yearbook and Windhover arts and literary publication along with online and social media elements for each. She came to the department following a career in academic and nonprofit fundraising, communications and marketing. Her master's degree is from Seton Hall University and undergraduate degree is from the University of North Carolina at Chapel Hill.
While a student at UNC-CH, she served in many leadership capacities, including UNC Media Board Chair, The Daily Tar Heel Board of Directors, Business Manager for student media, and American Advertising Federation – UNC Chapter Vice President and  American Advertising Federation Competition Operations Director.
Prior to college, she became involved in media beginning in the fourth grade when she developed a school newspaper as an extension of a student council project so they could raise money selling Valentine's messages. This effort continued through the eighth grade. In high school, she was involved with the paper, poetry and literary magazines all four years, then served as editor during her junior and senior years.
She also had a community high school news column in the local paper (Stanly News and Press) and delivered a weekly high school news radio program on WZKY in Albemarle, NC those last two years of high school. As an intern and first job out of college, she worked as a writer, researcher and account coordinator for a North Carolina public relations and advertising agency. This experience and background provide a breadth of insight that helps with advising students and working with clients.
Zanna Zwann
NC State University
COMMUNICATIONS DIRECTOR
Two-Year Term
Building and sustaining the membership of CMBAM is crucial to its' survival. Instilling value to this membership is fundamental to achieve this goal. Now is the time for key planning, strategy and action to ensure that our membership grows and thrives. 
I am running for Communications Director because I believe I can help this become a reality. I am not a new face to CMBAM, nor a new face to the board. Although I have worked tirelessly along with fellow board members to ensure the survival of CMBAM. When the board positions were restructured, membership and communications became partnered. The revised positions are still a work in progress as our organization finds its' "new normal." 
I believe I can fulfill the designated roles of the Communications Director and partner them in strategic efforts to grow our organization to create a dynamic field of student media departments that can collaborate and excel together to serve our students to the highest capability. I have extensive experience in social media, marketing, promotions and writing. I also have vast event experience including live coverage, live streaming, event and large group planning and website management. 
If elected to the position, I want to create a transparent communication method to showcase current members, extend welcome to new members and continuously seek new members. I want CMBAM members to be aware of key dates, opportunities and have the ability to showcase what makes them a standout in the field. I also want members to have a forum to ask questions and have the ability to have access to continuously sought-out industry trends.   
I ask for your vote for Communications Director so we can continue to move forward and progress to the next level…a growing field of diverse members, extended value to all those involved and opportunity for our students to further themselves. 
Thank you for your consideration,
Tami Bongiorni
Kent State University
I am submitting my name for the Communications Director. New to the world of college media as my current career was with the Walt Disney Company as the Manager of Retail Integration and as a consultant with DreamWorks Animation, Royal Caribbean Cruise Line, and Universal Studios. I wanted to give back to those students just starting their careers and guide them in the advice I learned in my job. I am eager to support recognize your staff for the hard work everyone puts into teaching the new leaders of the future.
A team-oriented, adaptable, and organized creative project manager is looking to capture a new adventure in the theme park industry, a self-motivated leader with a strong work ethic and constant willingness to adapt, effective verbal and written communicator, strengths in fostering and building relationships through encouragement and compassion. Described by fellow partners as someone with enthusiasm, flexibility, and unwavering optimism. A strategic thinker with a track record of success in developing and closing fluid and multi-project environments, including complex legal negotiations and experiences.
KC Sanders
Weber State University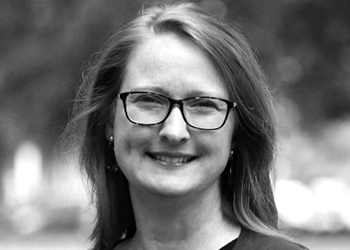 My name is Sarah Scarborough and I am the Director of Student Media (Garnet Media Group) at the University of South Carolina. We have four student-run media organizations; The Daily Gamecock (daily online, weekly print newspaper), Garnet and Black (quarterly magazine) SGTV and WUSC FM/HD1. We also have student advertising, marketing, and design teams and are working to develop a more comprehensive agency model.
I have worked in college media since December 2000 when I was hired as the Advertising Manager for the Office of Student Media. My background was in advertising sales with our daily newspaper, so I had a good foundation, but it wasn't until I attended my first CMBAM (then CNBAM!) conference in 2004 that things started to click for me. At the time, membership had benefits such as a training guide and listserve, but attending a conference was what made a difference for our program. Simply put, having the opportunity to meet and network with colleagues and students from all over the country helped our program get better. 
Since that first CMBAM, I have worked with hundreds of very talented students, attended 12 CMBAM conferences and was promoted to Director of Student Media (2015). In my current role, I am responsible for the operational and fiscal management of all four of our organizations, manage 3 full-time staff members and work with our student leadership to give them the tools they need to run their organizations. 
I have gotten so much from being a member of this organization and feel that now is a good time to give back. In addition to the duties of the position, I would work to develop new ways to keep the energy of the conference going throughout the year. I'd like to take a look at how we have utilized social media in the past and propose a planned and strategic way to showcase member programs every month via those outlets. This can also be enhanced on the website as a member profile segment that could include a Q&A with students and/or staff, photos of workspace, and links to their publications. These profiles can also include helpful information including enrollment data, circulation, revenue goals, staff size, etc. I also think social media could be better utilized to give our students a stronger network throughout the year. 
Another solution could be a newsletter. Last year we started a weekly Garnet Media Group newsletter that is distributed to over 400 students that are involved with GMG. This newsletter shares announcements, opportunities, links to resources, a student profile, weekly analytics for each group and examples of award-winning work from other institutions. An example can be found HERE. Something like this done on a monthly basis could be a powerful way to share ideas, showcase innovation and build on a sense of community within CMBAM.
We all know CMBAM is a great organization but I think we could be doing more to give members a year-long source of information and inspiration. Travel is simply not an option for some of our members so I would focus on implementing ways to give those members the same experience as those that can attend a conference. I applaud the efforts of the board in navigating all of the changes of recent years and would be honored to serve to continue the evolution of this organization.  
Thank you for your consideration.
Sara Scarborough
University of South Carolina
If you read nothing else, here is a quick summary of why I feel I should be the choice for CMBAM's next Communications Director: I'm the wild idea guy who is comfortable with change and keeps a positive attitude through it all, while being intensely competitive.
Now, the longer explanation: My name is Allen Vaughan and I'm the new General Manager for the Daily Nebraskan, the independent student news organization at the University of Nebraska-Lincoln. I have taken over for Dan Shattil, who retired after 37 years on the job. In fact, he's the only person who has held the GM position, so I have some big shoes to fill.
I come to the DN after 16 years of experience in the community news and audience-engagement industry. Most recently I worked at the Des Moines Register as the Consumer Experience Director, which is a fancy way of saying everyone who didn't report up through the News Director to the Executive Editor reported to me (multimedia, copy editors/producers, sports staff, engagement staff). And because of my experience as a former business owner of a small media startup in my hometown of Springfield, MO, I was the liaison to sales and marketing.
I'm loving my time at the University of Nebraska and I have to say that CMBAM has quickly earned a special place in my heart. After meeting a few board members at the CMA Conference in Washington DC, I quickly had a network of people who were qualified – and willing! – to help me as I build the DN toward the future. And, after last month's conference, I couldn't be more impressed with the organization. Sure, we have an uphill battle to grow membership and become re-engaged with our existing community, but I found the programming refreshing and relevant. There were actionable ideas that I could take and I had access to incredibly smart people, both inside and outside of CMBAM.
That leads me to why I applied to the board in hopes of becoming the next Communications Director. I don't pretend to know everything about CMBAM, but I am an expert with engagement and digital excellence who has made a career of either being an entrepreneur or applying entrepreneurial thinking to legacy organizations. So when it comes to creating content and helping it find its intended audience, I have a long track record of success. I also am a reliable, dedicated person who is loyal to whatever cause I choose to support. All of that is a long way of saying what I said at the top: "I'm the wild idea guy who is comfortable with change and keeps a positive attitude through it all, while being intensely competitive."
Oh, here's some other personal stuff: I've been married to my beautiful wife Danell (a Daily Nebraskan alum!!) for 12 years and we have two children, Charlotte (9) and Lila (8). We adore our 4-year old Goldendoodle named Zoey. I am an obsessive St. Louis Cardinals fan, and I also love rap music and professional wrestling. I know, it's an odd mix.
Thanks again for your consideration.
Allen Vaughn
University of Nebraska
STUDENT DIRECTOR
One-Year Term
Emerson Belitz is a junior at the University of Nebraska-Lincoln where she is majoring in Advertising and Public Relations and minoring in Psychology and Communication Studies.

She is the Marketing and Events Manager for The Daily Nebraskan, as well as a Communications Intern for the Nebraska Tourism Commission.
She has been a member of The DN staff since November 2017 and is very passionate about her student media company. 
After graduating next May, she hopes to pursue a career in public relations management and someday work as an advisor for a college media group.
As the CMBAM Student Director, I would be committed to the continuous improvement of a conference that has been so beneficial to me and to countless other students. My passion for college media and my excitement about CMBAM would motivate me to encourage student involvement throughout the year and during the conference, and be an advocate for them on the Board.
I would work hard to ensure the development of the program and be a dedicated member of the Board of Directors.
Thank you for your consideration. Please let me know if there is anything further you need from me!
Emerson Belitz
University of Nebraska
My name is Elle Brown, a Public Relations major with minors in Entrepreneurship and Multimedia Development at Utah State University. I am originally from Fort Mill, South Carolina. I am USU Student Media's Lead Public Relations Research Analyst where I create surveys, visualize data, and analyze our newspaper The Statesmen, events, sales, Aggie Radio, and the overall success and failures of student media as a whole to help better improve the organization. 
If I were elected to be the CMBAM Student Director, I would work on creating partnerships between university student media groups across the nation not just at CMBAM but through networking and collaboration to help each other improve. This would strengthen groups because the feedback and relationship between them would create a constant desire to be better. While at CMBAM this year in San Francisco, I noticed that students would ask others for more information on specific things they do apart of student media.

The thing one this that really stuck out to me at CMBAM is that the advisers all have relationships with each other but they never work with their own student media groups to create lasting relationships with other schools. I know that if I was elected, I would ensure that the proper action for this campaign would be planned and implemented therefore strengthening all student media groups across the nation.
I look forward to the possible opportunity to work with you all.
Elle Brown
Utah State University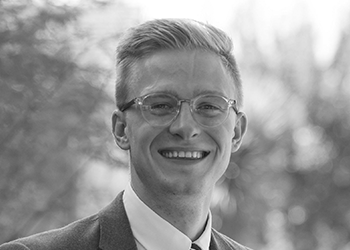 My name is Jacob Horton. I am currently a freshman at Utah State University going into my second year. I am a Marketing Major with a minor in Japanese and in Multimedia Development.
I currently work at USU Student Media as the Assistant Promotions Director overseeing all marketing projects and campaigns directly relating to the radio, and assist in overall campaigns for all of Student Media. I love the overall work environment and mission of Utah State University's Student Media.
If I were elected as the Student Representative for the CMBAM board I would focus on raising excitement for CMBAM events through students, with the goal of increasing all university's participation. I had the wonderful opportunity of attending this year's CMBAM conference held in San Francisco and had an amazing experience. I feel that I was able to walk out of the conference with more knowledge and ideas to better help my student media and had a great time doing it.
I had the chance to attend the Business Meeting and one thing that stood out to me was the amount of CMBAM schools that were not in attendance at this wonderful event. I felt it was a shame that as CMBAM members many of these students were not getting these great opportunities.
Therefore, I would spend time in developing a marketing plan and implementing that to target the students of participating universities. I believe that through increasing the excitement through the students, that consequently advisors and other students would be excited and would want to participate in this next year's conference in Chicago. I appreciate your consideration and look forward to this next year and possibly having the chance to work with you all!
Jacob Horton
Utah State University